Snowshoe condo to rent?
4
posts from
3
users
Updated one year ago
1,163 views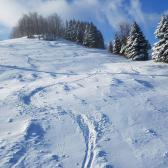 Anyone here have a condo or any leads to rent a 2-bedroom up top near the lifts?

Here's 21 units to choose from 2 BR @ Mountain Lodge 

EDIT:  There are now 31 2 BR units listed and we added a calendar search HERE

Hey Blue Don, Thank you for posting this link. I'v been looking for a better non-Snowshoe rental source for Mountain Lodge units. It looks like the site may have issues.  If you happen to know the webmaster you may want to let them know. Thanks again. 
David

It's back.  Small issue at Hostgator this AM - of course on New Years Day after a late night, they sent me an admin email at 8 AM
We are up to 65 units now.  I manage the site for our HOA and the owners who rent their own condos.
Speak truth to powder.
If you'd like to share your own comments, please
log in
to DCSki.