Princeton Sports Closes Columbia Location After 37 years
3
posts from
2
users
Updated 10 months ago
801 views

Princeton Sports has sold its Columbia store and will close the location after nearly four decades in Howard County.
Owner Alan Davis confirmed the sale Tuesday. The sporting goods retailer's Baltimore store, on Falls Road, will remain open.
The Columbia store, located at 10730 Little Patuxent Parkway, will hold a liquidation sale Thursday through Sunday to sell off its selection of sports gear, including skis, snowboards, bikes and clothing, according to a Facebook post. Davis said he hopes to move out of the building by May 1.
Davis and his brother, Paul, are the third generation of Princeton Sports owners. Their grandparents, Samuel and Lucille Davis, founded Princeton Sports' Baltimore store in 1936, and the business has remained in the family ever since. At 23, Alan Davis was tapped to open a Columbia offshoot.
Over the years, Princeton Sports built its reputation on customer service and engagement with the Howard County community. Davis estimated he's served on "half the nonprofits in Howard County."
"I don't feel like we're a normal store — we've built such a community," he said. "My grandmother always used to tell me about the generations that she would see go through the store, and I see that now. Even the people I worked with before come in with their kids."
Selling the building "wasn't an easy decision," he added. "I'm heartbroken."
Davis said he couldn't disclose the name of the building's buyer or the sale price due to a non-disclosure agreement.
The decision to close in Columbia wasn't based on lagging sales, he said.
"We've been really lucky and we're going out on a high note. This year's numbers are fantastic, probably one of the best years we've ever had, but sometimes you have to take a step back."
TRENDING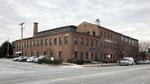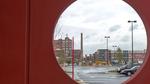 University of Kansas Medical Center Research Institute, Inc.
Davis will continue to work in the Baltimore store, and hopes customers will follow him there. He's also looking forward to scaling back his hours.
"I'm not ready to retire. I'm just ready to not work seven days a week," he said.
In an open letter posted to his Facebook page, he thanked customers, many of whom have been coming into the store for years.
"What a long, strange trip it has been, and we have had some 'serious fun' along the way," Davis wrote. "I would not change it for the world. I am so fortunate to have been given your trust and this amazing opportunity, and I am so, so grateful to you all."
"We've always tried to be the Cheers of sporting goods," he added in a phone interview. "When you go in here, we know your name and we're very happy to see you."

Did anyone go to the sale today? If so, how was it? Was there a good selection of skis left and, if so, how were the prices?

Bump. Did anyone get a chance to head over this weekend and check out the sale?
Speak truth to powder.
If you'd like to share your own comments, please
log in
to DCSki.