Connie Lawn has died.
6
posts from
6
users
Updated one year ago
1,149 views

Very sorry to hear about the passing of veteran WH correspondent Connie Lawn.  She was such a wonderful person.  We were all blessed to have her as a colleague in the WH briefing room.

https://twitter.com/Acosta/status/980865982544732160
RIP Connie Lawn. From WHCA prez @margarettalev: "Connie Lawn, an independent journalist who reported on the White House for the past half century, died today at her home in Virginia after her long struggle with Parkinson's disease. She was 73."

https://twitter.com/whca/status/980884213607038977
== == Edited to add == ==
https://www.allaccess.com/net-news/archive/story/175390/longtime-white-house-correspondent-connie-lawn-pas
Longtime White House Correspondent Connie Lawn Passes Away
April 2, 2018 at 1:03 PM (PT)
Condolences to family and friends of longtime independent WHITE HOUSE correspondent CONNIE LAWN,  who died this morning (4/2) after a battle with Parkinson's disease at her home in FALLS CHURCH, VA at 73.
LAWN, who most recently was GREG CLUGSTON's backup for SALEM RADIO NETWORKS and weekend correspondent at the WHITE HOUSE and reported for several radio networks around the world over the years, including USA RADIO NETWORK in the '90s, was the longest-credentialed WHITE HOUSE correspondent — about 50 years — at the time of her passing.
SRN VP/News and Talk Programming TOM TRADUP, who worked with CONNIE at USA and SALEM, told the SRN staff, "All of us at SRN NEWS and TOWNHALL NEWS send our condolences to CONNIE's husband Dr. CHARLES SNEIDERMAN and to her many friends and colleagues throughout the radio news industry. She was one on a million."

Sweet Lady..Sweet Poster…best heartfelt wishes and prayers for her Husband especially and surviving family and good friends…

..agree. Having a few friends who too have worked the White House beat over the years, I just saw notice of her passing on one of their feeds. 
Her reports on these pages were always genuine and very sincere. Always nice to see how our sport rewards others in their personal time. She passed at the same time as Bob Beattie - one of our sport's greatest Ambassdors. May she already be interviewing him upstairs and preparing an engaging report. 

Connie was wonderful, as well as an inspiration to the rest of us.  She left many memories to be treasured.  Condolences to Charles, her family, and her many friends.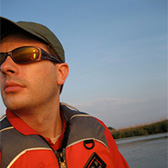 I just published a tribute to Connie.  Such a sad day, but also a life worth celebrating.

I will miss Connie's articles here. RIP Connie Lawn and condolences to her family. Thank you for your service in the fourth estate. Where would we be without wordsmiths?
Sharpen your edges. And pencils.
If you'd like to share your own comments, please
log in
to DCSki.