Idaho kids ski free program
3
posts from
3
users
Updated 5 months ago
748 views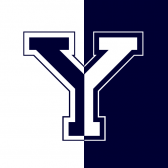 I guess I have a reason to go to Idaho next winter…
(I wish)
Pennsylvania has the Snow Pass for 4the and 5th graders — no residency restrictions. $40 or so. I used it twice with my 4the grader. Our first trip to Whitetail cost the two of us $55 out of pocket. The next trip, considerably more but less than full freight. Maybe this year, our last of the pass, we'll get out more than twice and he can ski some blues with me.
Maybe Virginia or West Virginia could do a 6th grader snow pass? :)
- WFY
2018-2019 DC Commuter Skier preview | Don't hate winter, use it 

Speak truth to powder.
If you'd like to share your own comments, please
log in
to DCSki.