Snowshoe during Thanksgiving?
4
posts from
4
users
Updated 5 months ago

Is it typically a crowded time period? My wife and I both noted there wasn't a ton of people on the webcams (today) compared to other weeks.  Can anyone give perspective about this year and years previous?  Does it pick up on Friday?
thanks! 
-Tim

It will feel crowded b/c there is not much open.  They say 11 trails but it's Spruce and Gandy feeding into that choke point leading down to Ballhooter.

Then there's 2 top to bottom green runs feeding to Powder Monkey with another choke point above the terrain park.
I had fun last weekend, but set your expectations accordingly.  It will definitely be busier on Friday.

Did you get out?
I sampled the goods on Saturday.  Fortunately the rain held off most of the day, though there was a nasty fog/mist that thickened with time.  Not the best day but hey I was skiing.  Crowds seemed a little more than last season, not a problem just had to be cautious at the usual trail merges.  I heard Friday was a great day.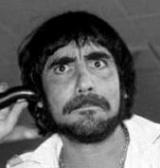 I was there Friday afternoon and all day Saturday.  Friday was nicer: somewhat cloudy but no precipitation.  Based on the weather forcast I expected the worst on Saturday but what rain did fall was pretty light - more like a slight drizzle, and sporadic.  It was pretty much just a mild annoyance and probably kept the place from being crowded, which suited me fine.  We never had to wait more than a few minutes in any lift line.  Sunday looked awful as we left: steady rain with heavy wind and fog.  I was glad we had picked that day to come home.
Snow reason not to share.
If you'd like to share your own comments, please
log in
to DCSki.