After adding a new high-speed lift last winter, Pennsylvania's Blue Mountain Resort is continuing to invest in its capital infrastructure by making significant snowmaking improvements over the past summer. The ski area has installed 79 new TechnoAlpin TLP8 stick guns and 26 TechnoAlpin fan guns, which are fully automated and produce snow with greater efficiency. Blue Mountain has also replaced around 20,000 feet of air and water piping used for snowmaking. These upgrades should allow the Poconos area resort to open earlier in the season with higher-quality snow.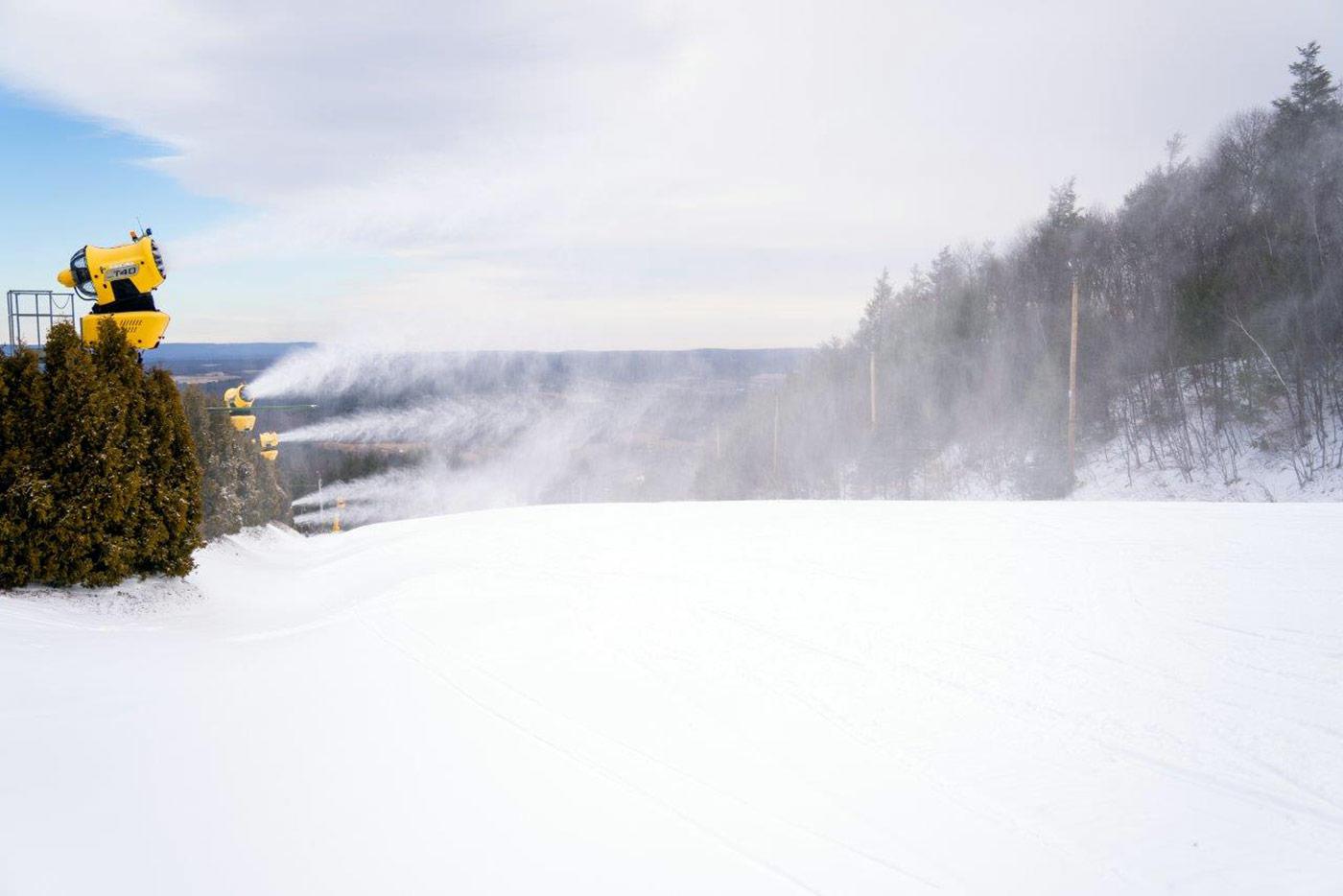 Blue Mountain is also renaming the slope Trail's End to Barb's Way to honor the ski area's former owner, Barb Green. Green partnered with KSL Resorts, a full-service hospitality company, in 2021, turning management over to the company. KSL Resorts also operates Pennsylvania's Camelback Resort.
In addition to more efficient snowmaking, Blue Mountain will also have more energy-efficient lighting this winter season. 103 high-pressure sodium lights along Paradise, Central Park, Barb's Way, Shuttle, and Burma Road are being replaced by modern LED fixtures.
There are no reader comments on this article yet.