Killington end of Jan
6
posts from
3
users
Updated 18 days ago

Hi all,
With Labor Day now begins us I really start to look forward to the start of ski season. This year I'm gonna make Timberline Mountain my home base and get there as much as I can. I was also hoping to take a trip to a larger place this winter. Normally, I try to take one trip out west a season, but with the pandemic I was thinking I was better off the avoid the airports and pick somewhere drivable that could easily be backed out of depending on the path of the virus. It's been several years since I've been skiing in Vermont, all of which was done over Presidents' Day weekend at Stowe. This year I thought it be fun to try out Killington which I've wanted to go to since I was a kid. Has anyone skied there or any surrounding resort at the end of January? Are conditions reliable enough then or should I just rule it out if I can't go later? Thanks everyone!!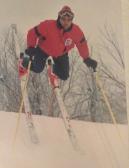 Killington should be mostly open bye the end of January, theirs a couple  of us who get together for trips there from northern Va, bringing back the south ridge  chair really helps getting around. really nice tree skiing all over the mountain so theirs plenty of stashes to find
  I almost got a pass for timberline also, have never skied there but I am hoping to go whenever they get some good snow 

Thanks for the info. After seeing your name in some of the other threads I was hoping you'd chime in, after all who would know more about Green Mountain skiing than Vermont themself? 
 
Yes I've never skied Timberline either but based off the reviews I've read the terrain sounded pretty good and it looks like it'll be fixed up nicely prior to the season. I like the idea that from Arlington I can realistically do a day trip if I wanted. I should probably drop my expectations a little bit because it has a similar vertical as Whitetail, I was just hoping the trails are alittle more challenging. Anyways, fingers crossed for fresh pow pow and for the virus to subdue this winter!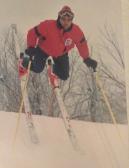 Oh yeah this site is great for info! 
from just north of Albany I had 1st season pass at Stratton when I was 10, after couple seasons there moved up to getting dropped off at the Vermont state ski dorms at Stowe that's where I got into the trees, used to car camp at Killington for spring season.
  After being down here too long I was getting behind friends up north so I got back into Killington the last 3 years, over 30 days last year. One old friend is now legally blind he has a condo at the base of the mountain I can use for a great price Sunday to Thursday nights, one guy from Arlington I met at Killington a couple years ago would stay at a dorm to save $ so I would have him pay less for the condo and gas since he would help with the drive.
 I got a mid week pass for 500 so it's not much for me to ski so I would help whoever goes with discount place to stay and I can get 12 tickets at 25 percent off day ticket price ; this season I would ski weekends if others were into going and any other place to ski.
since Killington won't have to focus blowing snow for the World cup race (that used up a lot of resources) and they won't be working to open bottom of the mountain beginner terrain until mid December I feel they will have quite a bit open bye the beginning of December , they will open November 14th, definitely going to be big pow season 

Killington has updated their website and announced plans for the upcoming season.  Requiring parking reservations is one approach to be used adhere to capacity limits.
Opening day won't be until mid-Nov.  That way there will be enough trails and lifts open to spread people out.  Early season before mid-Dec will be quite different at all destination resorts.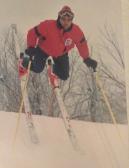 Killington still to announce the policy for people who can ski in and out from their place without parking, being at a condo where I can walk to the lifts I am waiting to hear about that
Snow reason not to share.
If you'd like to share your own comments, please
log in
to DCSki.