Vail / Breck / BC, March 22-26
11
posts from
5
users
Updated one year ago
1,554 views

My wife and I just returned from our Colorado trip.  Some general thoughts and day-by-day recap below:
- This trip was to have been in late January, but got pushed back due to my broken arm.  All in all, I was happy with the result, and we had some good spring skiing.   We don't usually ski this late in the year, but enjoyed it.
- We flew in Wednesday, March 21st.  I was worried about getting out due to the DC area storm and thus moved our flight up  about 6 hours, which allowed us to get into Denver earlier and have dinner with an old friend.  We got a great deal on a Denver hotel (the Omni in Interlaken for $75) off Priceline.  The idea was to spend the first night at moderate altitude to acclimate.
- Another quick note is that we got our rental SUV off Priceline on short notice (maybe 48 hours out) for a steal.  $175 total (all taxes and fees) for 6 days for a mid-size SUV.  Hertz told us we had to upgrade to full size to get AWD, but the Nissan Rogue they gave us wound up being 4WD.
- We left Denver early (6am) Thursday morning and drove up into the mountains.  There was a surprising amount of traffic in the city that early.  Once we got past Golden, it was pretty empty, but virtually no snow all the way up to Loveland.  The forecast was for a warm day, so we decided to ski Breck for altitude.  That proved smart.  We paid our $12 to park at Breck and took the Gondola over to the mountain.  My wife had brand new (to her) 2018 Black Pearl 88's, and the initial runs were on freshly groomed hardpack.  We skied a little of Peaks 6 and 7 before moving over to 8, 9, and 10.  Snow coverage was ok at best, with some sharks showing through, and lots of plants / grass showing.  Breck was absolutely empty, and we skied right on to every lift (with maybe 4-6 people milling around the base of the lift).  We skied the terrain off the T bar several times.
Took a break for a Bloody Mary on a sunny day: 
- My wife was feeling the altitude, and not particularly happy I dragged her on to Devil's Crotch, so she had lunch while I did Imperial Chair and hiked Lake Chutes.  At this point, it was noonish, and the temps had really increased, with the sun blazing.  Any terrain below Imperial Chair was turning to glue, to the point where you stopped in your tracks unless skiing in shade.  Pretty miserable, really.  When I met up with her after an hour or so, we set back out only to find her skis were gone!  She had a total of maybe 3 hours on her first new skis in a decade, and they were no longer in the rack!  Distraught, we reported what happened to guest services, who offered to have her download and comp her free rentals for the day.  Instead, we opted to wait at the restaurant and watch the ski rack.  Everyone who skied up with Black Pearls I would check, and gradually the other Black Pearls on the rack would be grabbed by their owners as they left.  One pair remained after an hour or so, and they were rentals.  We called the shop, explained what happened, and watched them for another hour.  Finally, after conferring with the shop manager, I adjusted the binding on the rental BPs (which were 152s, compared with my wife's 166s), and she skied them down to the shop.  We turned them in and went shopping in Breck.  

Me at the top of Breck: 
Pic of Lake Chutes:  
- Finally, around 5pm, the renter returned with my wife's skis.  While the topsheets were the same, the bindings were different, the poles looked nothing alike, and everything (skis, poles, and bindings) were way too large for the renter.  Somehow, she never even noticed.  How she managed to ski a half day on bindings set for a 295 BSL (when her BSL was 282) is beyond me.  I asked Breck guest services to comp the day (add another day to our passes), and they initially claimed it wasn't their fault.  I agreed, but explained that if I'm eating at a restaurant, and a drunken guest spills their wine all over my steak, the restaurant would surely replace it.  That convinced the manager, who turned our 4 day Epic passes into 5 day passes.
- We drove to Vail that night, and were astonished at the lack of snow, even going over Vail pass.  Just brown everywhere.  Our hotel, Hotel Talisa (used to be the Vail Cascade), was very nice.  The Cascade chair is literally 10 yards away, and you can ski to within 30 yards of the hotel.  The room was small, but ultra-high end.  Service was excellent, and it had probably the best ski valet setup I've seen.  The ski valet had a massive room with gas fireplaces and TVs, tons of nice benches and baskets to store your shoes, and held not only skis but your boots as well (they even dried / heated your boots overnight for you).  It was also located directly adjacent to the lift.  On days you were skiing other resorts, they would send your skis and boots to the bellman overnight, who would load them in your rental car in the morning when you called for it.  Ultra-convenient, but the lodging was very pricey (we used SPG points).
Our fancy hotel:
- Thursday night and Friday was rain in the village, but snow on the mountain.  At the base, the rain would turn to sleet, then to snow, then back to rain.  I had a last-minute internal video interview for another role at my company, and Mrs. Reisen had no interest in going out in a downpour (even though I assured her it would be snow once we got up the mountain), so we only skied 3 hours in the afternoon.  By that point it had paused, and we got 2.5 hours of light powder skiing (in maybe 4-6 inches of new snow).  That was great, and we kept to the areas below Eagle's Nest as it was so empty (skied fresh tracks every time).  I mainly skied the liftline under Pride Express.  
More to come later, along with pics.

I've tracked up the pow around Pride Express many times. A short chair by Vail standards but never a crowd. It seems to get overlooked as people are taking the Lionshead gondy  to bowls & midVail.  Look forward to the pics.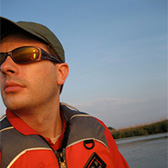 I'm glad your wife was able to reunite with her skis, even though that created a hassle!  I'm always a bit nervous leaving my skis on a rack.  I've seen some folks split their skis and store each on a different rack, which could cut down on people accidentally taking them, but might not deter someone looking to steal them.

The good old sliding cable combination ski locks are the answer.  Easily fit in pocket or pack.  Depending on strength of cable they will deter a thief, and the renter that took your wife's skis would have left them alone after finding them locked.  Poles can also be locked.
MorganB
aka The Colonel

Just added some pics from Thursday to my prior post.  On the with the TR:
- Saturday morning, Beaver Creek was reporting a foot, Vail 10" (but they had 2" right before reporting started), and Summit County 4-8".  It felt nice to be on the right end of a storm for once!  We caught the 10th chair or so up Cascade, and made our way over to Mountaintop Express.  We were shocked at how light the lift lines were, and for a Saturday Powder Day, crowds stayed reasonable all day.  It was Pink Vail (Breast Cancer event), so many people were congregating for pictures and socializing, which could be part of the reason.  Also, Vail pass was closed Friday night, and there were accidents Saturday morning that probably made many Denver locals bail out for other resorts farther East.  Whatever the reason, we benefitted, and we soon made our way to SunUP bowl, skied fresh tracks to SunUP Express, and then lapped fresh tracks down China Bowl a few times.

The view from our hotel Saturday morning: 
- My wife was struggling a bit in the powder (even on her new skis), so I took her to Blue Sky Basin.  Unfortunately, she was feeling the altitude, and while we lapped Pete's Express quite a bit, and did Lover's Leap twice, she had to take frequent breaks.  She was probably suffering from light AMS.  That afforded me the ability to ski lots of laps on Resolution and Hornsilver, which I love on powder days.  
Mrs Reisen after a tumble in the trees below Lover's Leap: 

- Since Mrs. Reisen wasn't feeling confident in the bowls, and had a headache / lethargy due to altitude, we stayed in Blue Sky Basin the whole day.  One thing I didn't tell her until the end of the day is that her brand new $400 white Patagonia ski pants I had bought her had gotten black grease all over the butt.
- She was clearly having bad luck with gear.  When we got down, we called Vail customer service from our hotel, who said to go to a ticket office the next day, and they would have them cleaned.  This presented a dillemna, as she didn't bring a spare pair of pants.  We decided to deal with it later, and headed into Vail Village for the first time in the trip.  Mrs. Reisen loved it, and it had grown tremendously in the 9 years since I'd last visited.  Later Saturday night, I took her for dinner at the Minturn Country Club, which she found a little hokey, but the wine, steak, and appetizers were all surprisingly good.
Vail Village 

- We skied Beaver Creek on Sunday.  I had read that you could park for free near the Avon town hall on weekends, and sure enough, there were plenty of spots, and it is a short walk to the gondola.  Why waste $10 parking a few hundred yards away (and not any closer to the lift)?  Due to the warmth of the last few days, BC was really hurting for snow at lower elevations, even with the snow Friday night (probably fell mostly as rain at the base).  We didn't dare go near Arrowhead, but heard from other guests that at 7300 ft it was mostly liquid water.  Beaver Creek Landing had a tiny WROD of man made snow.  Bachelor Gulch was pretty slushy in the afternoon, but had decent coverage.
Mrs Reisen at BC: 
- We started off going straight to Larkspur bowl, which was teeth-chattering, and mostly moguls.  We then moved on to Grouse Mountain, which was good up top, but turned teeth-chattering as you went down in elevation.  The sweet spot for the morning turned out to be Beaver Creek Mountain (the highest areas that didn't have thaw-freeze cycles), but that's actually where many of the beginner areas are at BC, and it's mainly greens and blues.  It was also absolutely packed; all of the lifts up there (Cinche Express and Red Buffalo) were packed with beginners and intermediates.  As the day warmed up, we skied Rose Bowl, which was good for a few hours, then got slushy and gluey.  At that point, we moved over to Birds of Prey and then Grouse Mountain, which had softened up and turned really good.  There was no powder to be found anywhere; lots of stuff roped off, and all of the glades were closed due to the freeze-thaw cycle.  I was pretty disappointed by that, but had to live maching groomers and skiing soft spring bumps.  
Youtube Vid of BC conditions (forgive my horrible shaky-iPhone cinematography): https://www.youtube.com/watch?v=PL1N3CbaY8E

Nice report, but you left us hanging.  what happened to the stained pants??

JimK wrote:
Nice report, but you left us hanging.  what happened to the stained pants??
Here comes the last part:
- As we left Beaver Creek, we stopped by guest services to check on the stained pants situation.  They were fantastic.  No waffling, no "how do we know you didn't stain the paints somewhere else and then bring them here", just "Here's a form, we have a specialty cleaner we use that does nothing but technical clothing.  If he can't get them 100% clean, we'll replace them, no questions asked."  That's good service.  However, we didn't drop them yet, as we still had one more day of skiing.  One other thing to note: when we left BC, it was 60' in Avon (at 4pm).
- Monday, March 26th, was another Bluebird day (we went through a lot of sunscreen on this trip), but fortunately, not as warm.  I had gotten used to wearing just a baselayer and an extremely light shell (plus opening the vents on the shell), but actually added a light fleece (Patagonia R1) to the setup.  As it was our last day, we opted to ski Vail for convenience.  Everything was pretty crunchy below the top of the mountain, so we went over to Blue Sky to see if we could find better conditions.  Steep & Deep (and the other stuff in tight trees) at the top of Blue Sky was still deep, fresh powder, but Mrs. Reisen can't ski tight trees well yet, so we only did it twice.  The glades around Earl's were an absolute mess, pure teeth-chattering….  However, Grand Review and Big Rock Park were decently soft, so we lapped that area.  
- We began heading back around 2:30, and skied a few runs on the front side, including the liftline in Game Creek Bowl, which was all bumps.  By this point, I had been at altitude for 6 days, was feeling good, and the bumps were soft.  I had a blast zipperlining them, and it was probably the high point of my skiing for the trip.  However, Mrs. Reisen was eager to get down and get changed so she could get her pants dropped off before the ticket offices closed at 4:30.  I dropped her around 3:30, and made a few runs before the lifts closed, then headed over to Lionshead to drop off the pants.  They told me they had about a dozen people come in and complain about oil on their clothes on the Cascade lift over the past few days, so it wasn't an isolated incident.  We'll see what happens, but they said to expect the pants to arrive (they're being fedex'd to us) in 4-6 weeks.  
- Monday night was the typical packing and getting ready for an early departure.  Snow was forecast for Monday night along I70, so we left early Tuesday morning.  It turned out to hit primarily east of the divide, with Georgetown getting something like 10", but Vail didn't get anything, and Summit County got maybe 2".  CDOT does a great job though, because other than the roads being wet, we never had to slow down getting back to Denver.  Everything else (dropping off rental car, flight) was smooth sailing.  I'll throw up some pics of the last day + some final thoughts later today.

JimK wrote:
Nice report, but you left us hanging.  what happened to the stained pants??
We received the pants from the cleaner (some place in Tahoe that specializes in cleaning technical garments) about a week ago.  Way faster than we were expecting.
They are almost flawless.  These are white pants, and only in really good light if you know where to look can you make out the faintest outline of the stain.  The cleaner's job was good enough that I would wear them if they were a white dress shirt.  For something like ski pants, no one will ever know they were stained.  Plus they have a new DWR coat.
Really, really pleased with the way Vail, and the cleaner handled this.  Got them turned around quickly, did a good job, and there was no cost to us.  Contrast this to my wife having a light blue jacket ruined in Snowshoe a few years ago (albeit it happened in a restaurant; someone seemed to have spilled barbecue sauce on the back of it) where we sent the jacket to NorthFace and they just threw it away (without reimbursing us).  

Nice going on pants.  Your wife looks sharp in that Beaver Creek photo.
Changing subject, I am going to fly out to SLC in late May to help son paint his house.  Got rdtrp airfare for $139.  This is about one half to one third of the cost I've been paying to fly out there in winter the last few years!  Maybe if Snowbird stays open extra late and maybe if the painting goes quicker than expected, then maybe I do some Memorial Day skiing:-)
Speak truth to powder.
If you'd like to share your own comments, please
log in
to DCSki.