Lack of workers....lack of skiing
2
posts from
2
users
Updated 5 months ago
783 views

So Vermont has 3 FEET of snow right now and you would think all the resorts would be working to take advantage of it and open 100% up. Nope…skied Stowe Yesterday and they only had one major lift turning. I spoke to a host and he said they dont have the dont have the staff to do so.  Not to start a poltical post but changes in the visa law are preventing workers from comming to the north country to work. Pretty sure other major areas (CO, UT, etc…) will see this issue as well. 
Bottom line: Lines at the border mean lines at the chair…. ;)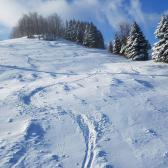 oldensign wrote:
…..  Not to start a political post but changes in the visa law ….
Just another example of that hated phrase, "everything is political". Words matter, policies matter, and we certainly know now that votes matter. Noticed and heard this same kind of story on Hatteras over the summer, as the businesses there have frequently imported help from Eastern Europe over the past many years to get staffed for tourist season. Most of those workers coudn't come this past summer. My local hill gets a lot of workers from S. Africa and Brazil and doesn't seem to be as affected yet.
On another note, maybe a lack of lift workers will mean more unused snow for your afternoon nordic sessions?
Speak truth to powder.
If you'd like to share your own comments, please
log in
to DCSki.