Opportunity to Support DCSki
1
post from
1
user
Updated 6 months ago
521 views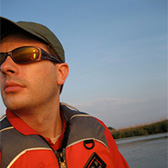 Over 27 years ago, I created DCSki as an on-line community for winter sports enthusiasts in the Mid-Atlantic region and beyond. Original feature stories are supplemented with vibrant community discussion, resulting in a comprehensive set of resources for avid skiers and snowboarders. A small number of advertisers support DCSki, but this only covers a fraction of the fixed costs of running the site, and doesn't compensate the countless hours of time I pour into DCSki each year.
Unlike other sites, DCSki does not participate in cross-site ad networks, and does not plaster ads all over pages. I consider that disrespectful to users. Although this reduces revenue, it protects your privacy and significantly reduces page load times.
If you enjoy DCSki and would like to contribute to help keep the site running, there are two ways you can show your support.  You can either become a Patreon supporter, donating as little as $1 per month, or you can make a one-time contribution via PayPal.  Supporters of DCSki are recognized in the Forums.
If you are interested in contributing or would like more information, please visit the Support DCSki page.  Any contribution is helpful, and will increase the chances that DCSki can continue to operate as a resource for skiers and boarders in the Mid-Atlantic region and beyond.
Speak truth to powder.
If you'd like to share your own comments, please
log in
to DCSki.