Ski Lorton!
12
posts from
5
users
Updated 2 months ago
935 views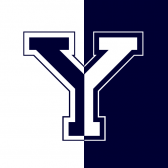 Fairfax County officials announced on Wednesday that Alpine-X, a Virginia-based company, has submitted a proposal to build a 450,000 square foot indoor snow sports facility that would include a 1,700-foot ski slope in Lorton, Va. The recreational facility, which is still just a proposal, has been dubbed "Fairfax Peak." And the county seems into it.

The indoor slope would be the longest in North America and one of the longest in the world—rising to an altitude of about 280 feet, according to a press release from the county. 
I'm not sure I'm that interested in 280 vertical feet, but it might be good for my kids to learn on.

It would be a little shorter than Wagner at 7S (about 350 verts).  It might be a nice getaway for a few hours if you get that summertime bug.

Snowworld is a Dutch company that has partnered with Alpine-X.
Can see live video of a Snowworld in The Netherlands.  I think this facility has two "pistes" with a poma in between.  There is also a bigger facility that has a 6-seat chairlift.
https://youtu.be/HL8_VZbql_M - live Zoetermeer
https://youtu.be/k64qwBytw7g - interview in Dutch with the CEO, can see people doing bumps

wfyurasko wrote:
I'm not sure I'm that interested in 280 vertical feet, but it might be good for my kids to learn on.
Mount Pleasant in PA is 320' vert.  Campgaw in NJ has 270' vert.
What would matter to me is the relative time spent going up versus skiing down.  Lapping Geromino or Lower Showtime at Mnut would be comparable I think.

Not sure how it compares in size with the proposal for Fairfax County, the the SnowWorld facility in Langraaf looks huge.  There are three main "pistes," a 6-seat chairlift, a couple pomas, and a magic carpet.  Check out this video of a couple kids who practiced their freestyle skills at Langraaf when they were little.  Kelly Sildaru won a gold medal at the X Games in 2016.  The family is from Estonia.  Her little brother was pretty good in 2011 too.  Landgraaf opened in 2002 while the first location in Zoetermeer opened in 1996.  The founder is no longer in charge.  A new CEO took over in 2018 when a Belgium investment firm become the majority shareholder.  After a couple acquistions/partnerships, SnowWorld now has four locations, with three in the Netherlands and one in Germany.
https://youtu.be/oT7_AYm1_FY - 2011
Landgraaf slopes:
    • #1: an official FIS piste, red, 369m length by 37m width, 6-person chairlift + tow lift;
    • #2: the longest indoor run in the Benelux, blue, 387m length by 28m width, 6-person chairlift + two ski tows; 
    • #3: beginner slope, green, 55m length by 26m width, magic carpet;
    • #4: tubing and various group activities, blue, 45m length by 23m width, magic carpet;
    • Kinderland: a gentle practice slope suitable for the smallest children, green, 20m length, magic carpet;
    • Funpark [terrain park]: the biggest fun park in Europe, with rails, boxes and kickers, about 200m length.
Press release indicates that some of the slopes will be at a 20 degree angle. Assuming that they aren't confusing angle with grade, that would be respectable for these parts - the slopes at Wintergreen and Massanutten top out in the lower 20's (degrees), I believe.

The Alpine-X proposal is online for anyone interested in details.  They first contacted Fairfax County in 2016.
https://www.fairfaxcounty.gov/procurement/sites/procurement/files/assets/documents/ppea%20proposal_redacted.pdf
Turns out that Snow World became a public company in 2013, based in the Netherlands.  In 2018 a Belgian company bought majority shares and a new CEO took over from the founder.  As of 2019, Snow World has three facilities/resorts in the Netherlands and runs one in Germany.  The original two Dutch Snow World resorts remind me of Great Wolf Lodge, meaning a self-contained resort with hotel, restaurants, and somewhere to have active fun for a few days.  Only difference is that the main draw is indoor skiing/boarding instead of a waterpark.

Interesting idea and it seems a good place for it.  The hill from the occoquan River up the Fairfax county parkway is a serious piece of work on a bicycle.  Did it many times when I lived there.  You could give the ski trails novel names with a prison theme. 😁
my pick - Birdman.

Turns out that Alpine-X is a small new LLC that is leading the project, based in McLean, VA.  Partners include Ski Center LTD.  CEO Niels ten Berge has been around DC as a consultant in the energy field for a while.  He is Dutch, holds a M.S. in International Business from Tilburg University in the Netherlands, and speaks Dutch, English, German and French. SnowWorld USA is a 50-50 partnership between Alpine-X and SnowWorld B.V.  The proposal includes bios of the men who created Alpine-X as well as execs of SnowWorld.
https://alpine-x.com

More likely grade.  Just doing a quick and dirty trig equation assuming a straight consistent pitch gives sin-1 (y/h) gives sin-1 (280/1700)  = sin-1 or ~.165, or 9.5 degrees.  That's roughly in the neighborhood of a 20% grade.
20 degree pitch would only put you at about 820' run.
I did the same calculation, but thought that perhaps there would be a shorter, steeper slope off to the side. Probably not, though.

wgo wrote:
I did the same calculation, but thought that perhaps there would be a shorter, steeper slope off to the side. Probably not, though.
Would be nice though. :)
Gonna dream for a second - would't it be cool if they could dynamically adjust the steepness of the slope?  Say they have advanced sessions when the steeper runs would be available, and times geared toward the beginner.
Don't know if it's possible and I doubt if it would be cost effective - but it would be cool! :)
Sharpen your edges. And pencils.
If you'd like to share your own comments, please
log in
to DCSki.