Sailing or kayak runs on the Potomac
5
posts from
3
users
Updated one month ago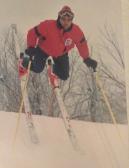 Belle Haven marina in Alexandria has 19 ft Flying Scots the standard for rental.
its a great place to learn with the varied conditions. If anyone is up for going sometime I check the winds direction and speed to figure the best days to go, ie Tuesday looks good with sse wind 10 to 15 , south wind in general is best but they get a good nw wind that works and then you go when the tide is going up the river. I used to teach there it's a nice low key place. If anyone wants to go we just split up rental cost
for Kayaks starting at Algonkian park in Sterling it's a flat water mile or 2 till the old Potawmack canal on Va side of river just past Trumps golf course; at that part of river is dam no 2. remnants mostly with small openings  Seneca breaks is the route down the center and you don't do that unless you're very good or have to because secret service "kicked " you off the Va side of the river, that's another story.
  The rapids are fun from there most of the way to Riverbend. we see eagles all the time also huge blue heron 
sit on top kayaks are good, but inflatable stand up paddle boards are an option.
across the river above dam 2 is Viollets lock and just above that is a park, people from Maryland side launch there most cross the river to the old canal I mentioned not sure of spelling but George Washington built it and some parts remain Potamack canel you can look up Americanwhitewater .org viollets lock may be reference point for info on the run
it takes about 3 hours or so I have a couple extra sit on top kayaks to use, they were my parents from long ago  at a lake in the Pocano's and I recently got them and would like to try them out .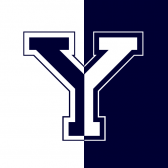 I'm a regular kayaker and have put together a whole page for sea kayaking rental information in the greater Washington, D.C. area

The waterways of the Washington, D.C. area offer a variety kayaking experiences at reasonable prices. Within a few miles of each other, kayakers can experience urban and bucolic settings. Many kayak rental locations are accessible by popular bike trails; some are even located near Metro and bus stops…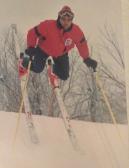 That is awesome Wfy,  I will pass the info along to  Great Falls locals looking for things to do

V - I actually am familar with Belle Haven having got a sailing cert from them like a million years ago. To rent anything at that time you had to get a sailing cert and then you are good to go - it would take two consecutive weekends. I actually never rented from them because shortly after I hooked up with our 23' Glastron Spirit Tall Mast the Mary Jane seen here back in the day at the EZ Cruise Marina
Man - sure miss that boat! Most excellent in light wind I put a 120% Genoa on it and it did about 4 knots in a light wind according to GPS.
E-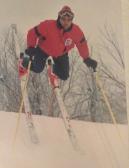 Nice boat Crush that is sweeter than anything I have sailed.
 I was there back close to a million years ago yes 2 consecutive weekends or 4 out of 5 week days.
 I used to do the flip chart at the beginning of the lessons, when they had a husband &wife  show up for group lessons the marina liked to have them get in separate groups but if they insisted on staying together George  would have me teach them, he was awesome and let me use an old houseboat (without engine) there that I kept windsurfing gear , watched football etc in I painted the American flag on the roof that you could see from a plane 
hurricaine Elizabeth really damaged Belle Haven I brought surplus construction materials to help get the place usable after 
the funnest part of a cool job was when we were supposed to have students sail the boat up to floating docks that are out anchored in the "harbor " I would tell them to get close enough for me to get off onto the dock then sometimes I would pretend to slip and push them away and make them sail back to me by themselves which is always part of the lesson but they don't generally know that ,  the place we launched our windsurfers from we called the "Midevil" beach because it had the narliest obstacles the shoreline rocks that will bust you up and tall old wooden pilons sticking out of the water with old fishing hooks surrounded you, I remember a friend took one out he blew thru one on the right side, it's at the very end of the marina was good parking there under a tree 
that place is a hidden gem 
Speak truth to powder.
If you'd like to share your own comments, please
log in
to DCSki.