Indy pass 2020-21 season - 7 new resorts & more to come
7
posts from
4
users
Updated 8 days ago

Indy pass is out, sale starts on 9/1. https://www.indyskipass.com
7 new resorts added (for now), more to come.  I've heard of some of the destinations in west coast. But I am not familiar with their locations / whereabouts, wondering if I can make a ski safari out of it? 
Asking because I haven't purchased any pass for next season yet. 
Of all indy pass destinations, Castle mtn, marmot basin, China peak,Tamarack resort are on my "wish" list.  It'd be nice if T'line in WV can be added to Indy. 
Did anyone purchase it last season?  How many resorts did you visit?  How many days did you use the pass?
I only visited 2 resorts: M'nut and Bryce, one for each day.  Was planning to use it for Castle Mtn in Alberta in early April, then covid lockdown happened, had to cancel the trip.
I

I got the Indy Pass during it's first season for NC/VA/WV.  Hoped to do a day trip from Mnut to check out CV for the first time but that never worked out.  I used a day at Cataloochee, and two days each at Bryce and Massanutten.
Bryce is only an hour from Mnut so when I'm staying there for a few nights, it's a fun day trip for a little variety.  Although the first day was unexpected.  Bryce opened mid-Nov with one lift and essentially one run and I happened to be going to DC that weekend for other reasons.  Stopped in on the way just for fun since I'd never been to Bryce before.  Went back in late Feb when a friend got Indy for the late season price and joined me at Mnut over the weekend.  We skied Bryce in the morning and Mnut in the afternoon.
I plan to get Indy again.  This time I'll get the discounted price for also having an Mnut season pass.
I included Indy in the multi-resort thread for the upcoming season:
Multi-resort passes for 2020-21: Epic, Ikon, MCP, plus Indy
http://www.dcski.com/forum/99424

Indy has added Winterplace.  I haven't been for a while but it's easy to reach from NC and fun when it's not crowded.  That usually means midweek.  But who knows how things will run this winter.
Also added Snow King and White Pine in WY.

Buck Hill in MN was added to Indy too.  So 45 returning locations and 11 new locations so far.  With kid's prices, could be useful for families in the DC/NoVA area willing to do a little driving to stay overnight for a weekend ski trip.  Shawnee impressed me as having a good ski school for beginners.  But both Shawnee and Winterplace would be better midweek.  If kids are doing school online, perhaps that could work for some families this winter.
SOUTHEAST/MID-ATLANTIC
PA: Blue Knob, Shawnee
WV: Canaan Valley, Winterplace
VA: Bryce, Massanutten
NC: Cataloochee
TN: Ober Gatlinburg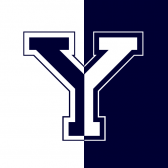 The Indy Pass is getting tempting. If they add Elk (and a rollover to next season in case of COVID concenrs like some of the other passes) it'll be hard for me to say no.

wfyurasko wrote:
The Indy Pass is getting tempting. If they add Elk (and a rollover to next season in case of COVID concenrs like some of the other passes) it'll be hard for me to say no.

 
Indy has a very simple credit idea if someone can't get enough use out of their pass during 2020-21.  Really very little financial risk in my opinion.  As long as you are willing to plan ahead a little and make the drive to a couple of locations a couple of times.  I have little doubt that CV, Bryce, and Mnut will open their slopes.  $199 for adults and $99 for kids, with blackouts.   Or $50 more if need to be able to ski during holiday periods.
You will receive an automatic credit for a 2021-22 pass if, for any reason, you use your Indy Pass less than four days – no questions asked.
Zero days = 80% credit
One day = 60% credit
Two days = 40% credit
Three days = 20% credit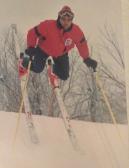 Indy is getting interesting, I am locked into a midweek pass elsewhere after they partially  credited pass holders from last season.
 I wonder if an Indy could work for an out west trip I would like to make, most likely driving, the pass I have is for a place up north so the Indy would give me local options as well, glad I have some time to think about it, thanks for the info Marz! 
Snowcat got your tongue?
If you'd like to share your own comments, please
log in
to DCSki.