We ski Liberty almost every Wed and were their tonight.
Positives: they had about an inch of new snow on the ground and you could see they were blowing snow whenever they could.  If they get a few more days of snowmaking it looks like they should be able to get Upper Ultra opened.  The bumps on lower eastwind look like they are holding up great and were a blast to ski tonight even with the rain and super saturated snow.  They are doing WAY better than Whitetail (haven't been to Whitetail this year but I've read the thread here and it looks ROUGH).
Cons: Unless they get a sustained stretch of cold weather it looks like they are pretty far away from being fully opened.  A lot of the slopes they DO have open are narrower than in years past and this is a clearly rough winter for Liberty.
Overall though I'd still highly recommend if the goal is blue / black.  The blues on the backside are in decent shape and are all open aside from strata and sidewinder.  Also if you like bumps lower eastwind is great (watch the grooming report though).
All that said if you can spare the longer drive / in the budget I'll put in a plug for Timberline.  100% open (errr, aside from the drop -- but sure it will open this weekend), more vertical and snow quality is just about guaranteed to be better and they don't get the crowds of a Seven Springs.  (maybe I shouldn't say anything)
Took some quick pics tonight as well.
Looking down blue streak.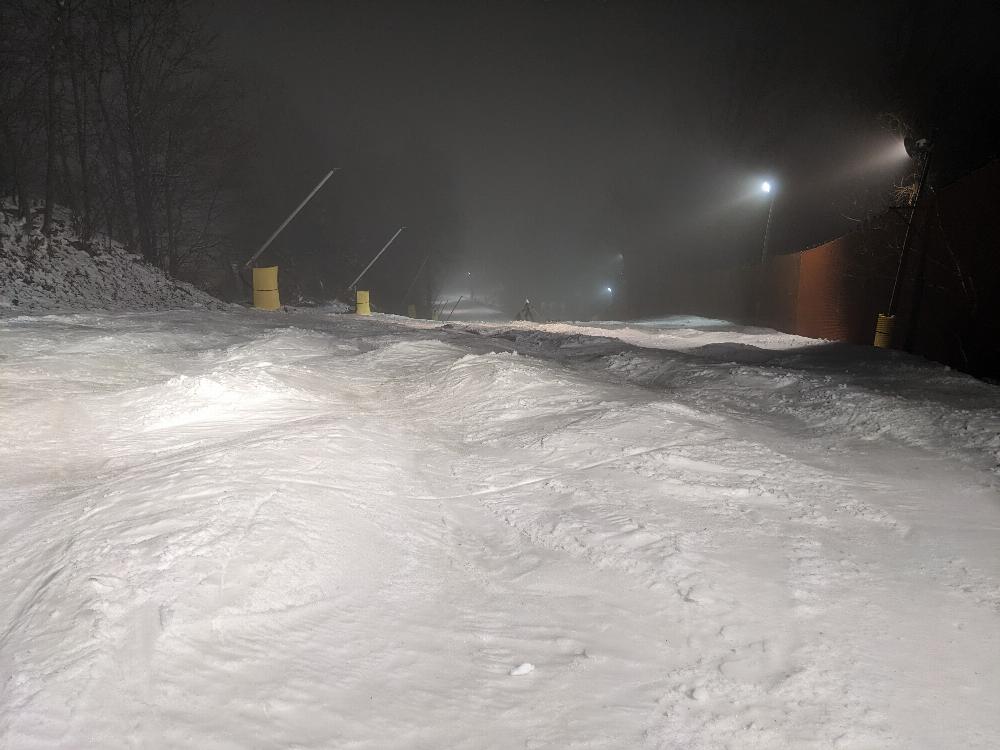 Looking up lower eastwind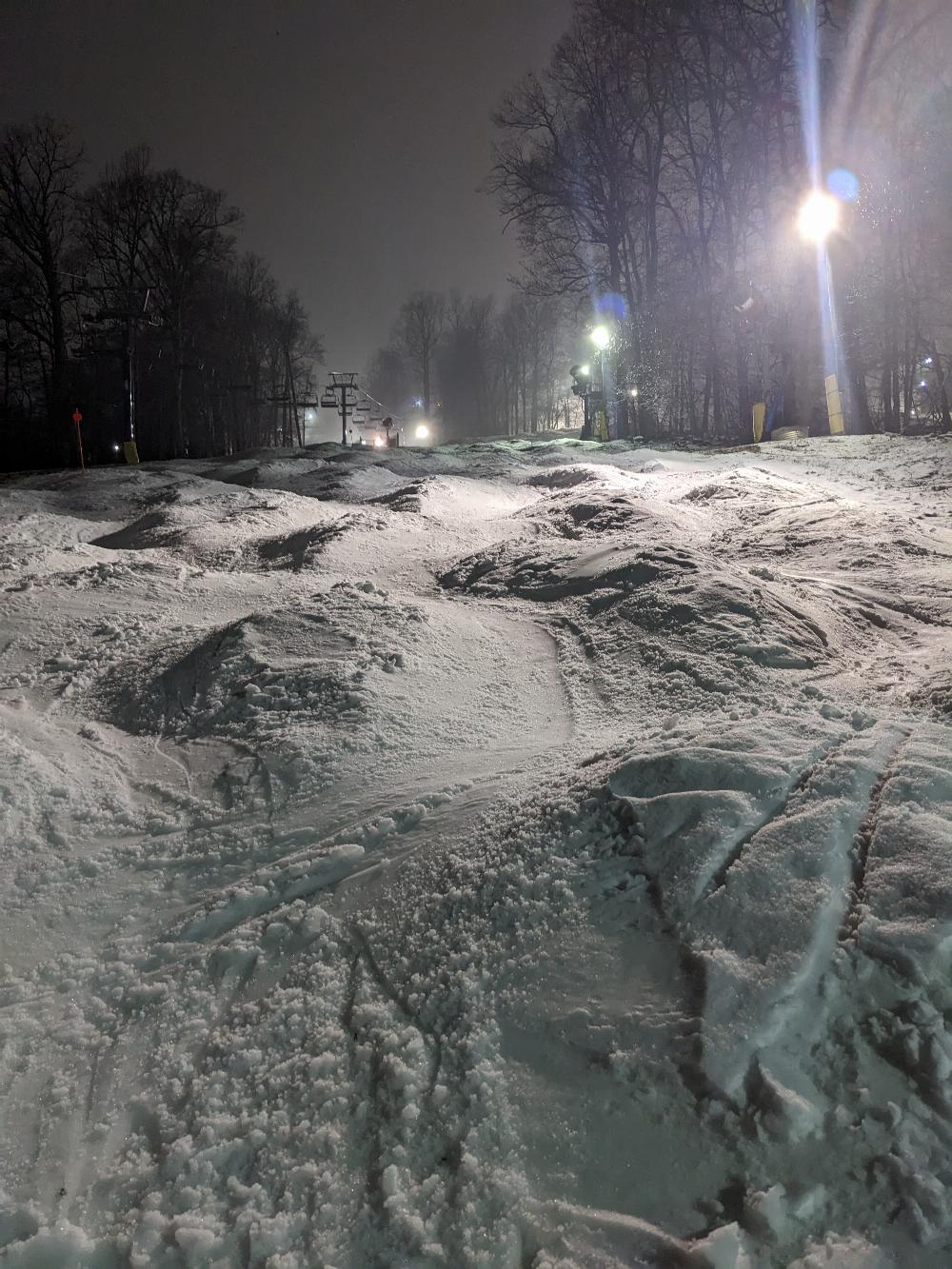 From the lodge (this sorta makes it look like more is open than really is -- a lot of the white stuff is only 1in deep)