Chronicling the Corduroy
Twenty five years ago, if you wanted to learn about ski resorts, there weren't too many options. You could call local resorts to find out what conditions were like, but the call was often a toll call, and the conditions -- suspiciously -- were always "excellent." You might pick up a brochure at a local ski shop or trade show, or ask friends for tips and advice.
Information wasn't terribly easy to come by.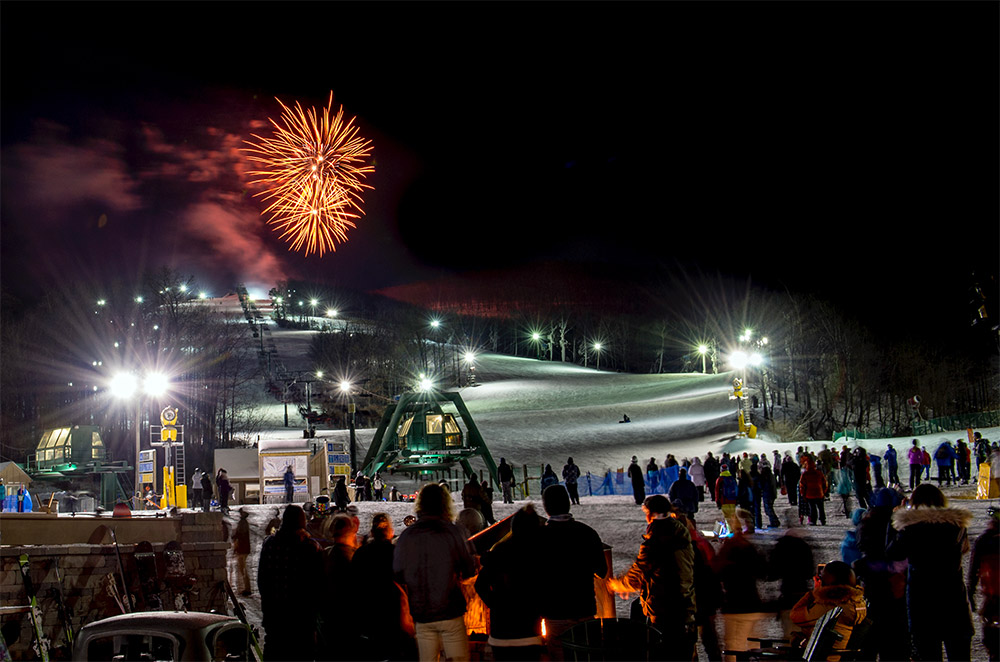 That frustrated M. Scott Smith, who had recently been bit by the skiing bug. He thought others could benefit from hearing about his experiences -- good or bad -- at Mid-Atlantic ski areas.
In 1994, Scott launched DCSki, aiming to provide an independent voice to passionate skiers and snowboarders. Initially, DCSki was distributed via an e-mail newsletter to subscribers. Soon after, DCSki was born on the web. Since then, millions of visitors have relied on DCSki to deliver the most compelling and comprehensive resources for snowsports enthusiasts in the Mid-Atlantic region and beyond.
The award-winning DCSki isn't just an on-line publication; it's a lively community. Each year, readers contribute their own stories and exchange thousands of messages in the Forum. DCSki's readers come from across the Mid-Atlantic to the far reaches of the globe, from a variety of backgrounds but with one common trait: an unbridled passion for skiing and snowboarding.
From its humble beginnings, DCSki retains its independent roots. We invite you to explore resources across the site, and to become a member of our community.
Feedback and Article Suggestions
DCSki welcomes news tips, story suggestions, and even guest columns. Got a question about the site? How about a suggestion? We're eager to hear your comments -- visit this page to learn how to reach Scott.
Please note that DCSki does not accept "advertorial" or sponsored content and does not participate in link swapping with other sites. All stories on DCSki are written by our own writers and maintain strict editorial independence.
About Scott
DCSki was envisioned and is operated by M. Scott Smith. Scott writes the articles, takes the photographs, designs the pages, programs the site, pays the bill, and (allegedly) catches a wink of sleep now and then.
Scott majored in computer science at Drexel University. In addition to DCSki, Scott works full-time as a computer scientist and researcher.
Scott's passions are not limited to skiing (although he certainly does like to ski). An avid photographer and outdoor enthusiast, Scott loves to travel and explore. He occasionally documents his adventures on his personal blog. Scott spends most weekends at his Catoctin Mountain cabin, which has provided ample opportunities for him to burnish his home improvement skills.
Columnists
DCSki Columnists contribute stories and experiences on a wide range of topics, sharing insight into local and far away ski areas. Click on a Columnist to learn more.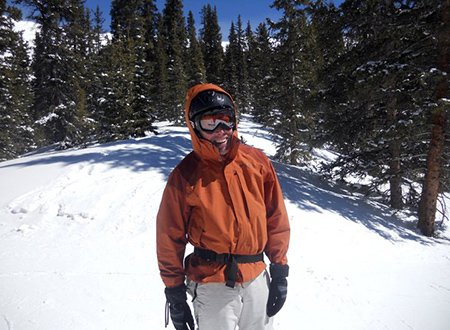 57 stories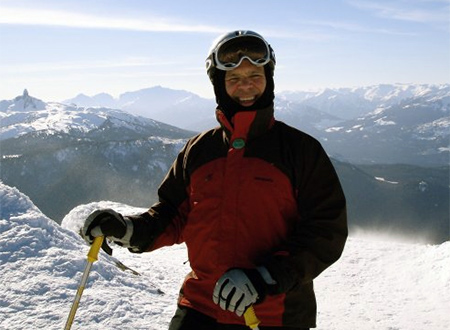 13 stories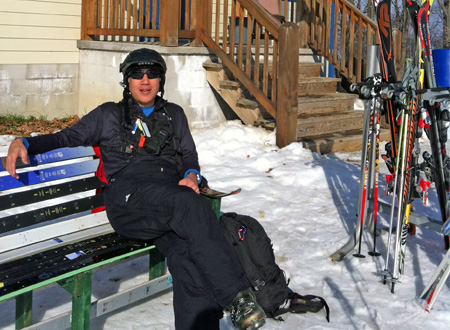 27 stories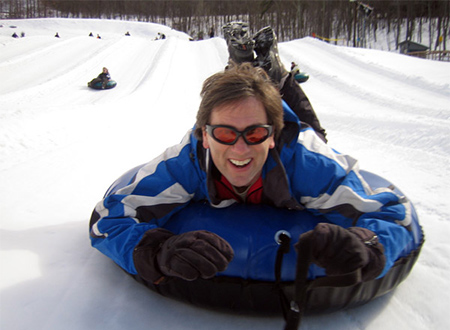 35 stories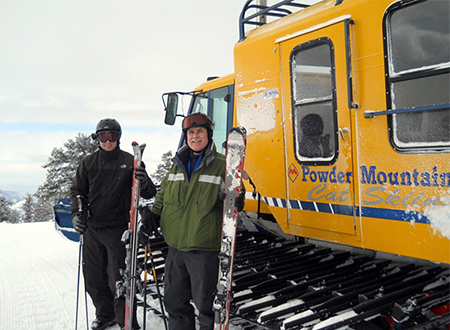 134 stories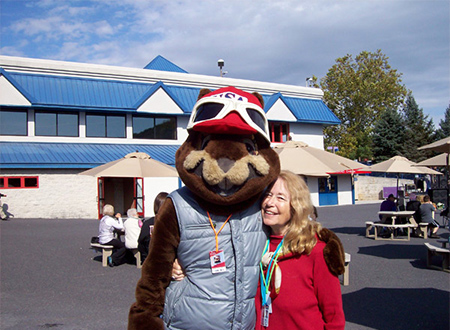 178 stories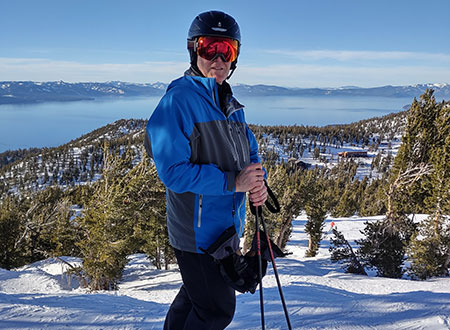 111 stories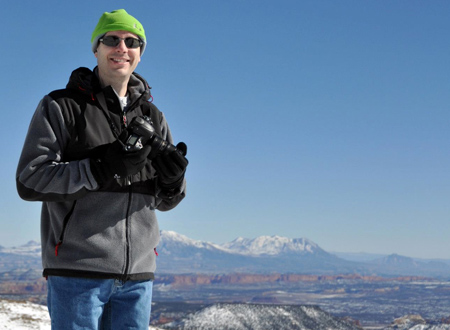 899 stories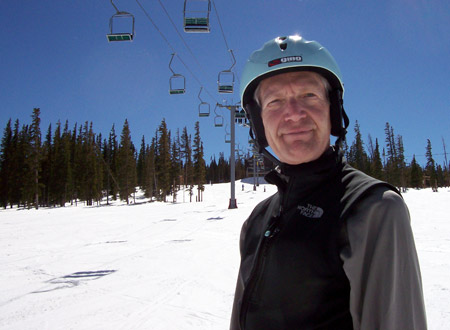 4 stories
Some Disclaimers
All rights reserved. You may not reproduce any portion of DCSki, in whole or in part, without the prior written permission of DCSki's Editor. Reader comments posted on these pages do not necessarily represent the viewpoints of DCSki, LLC or its Editor. Although DCSki, LLC attempts to verify the accuracy of the information it publishes, DCSki, LLC cannot be held responsible for errors or omissions. Verify current operating conditions directly with a ski resort prior to making a visit. If you discover copyrighted content on DCSki that you believe belongs to someone else, please notify us so we can investigate and take action. Please read DCSki's Privacy Policy and Terms of Use.
Support DCSki
It's not easy running an independent web site these days. DCSki is a labor of love; advertising revenue does not come close to covering the fixed costs of running the site.
If you find value in DCSki and would like to support its continued operation, please consider dropping a donation in our Tip Jar. Learn how to support DCSki here.
Advertise on DCSki
Is your company looking for a way to market to winter sports and outdoor enthusiasts in the Mid-Atlantic region and beyond? If so, you've come to the right place.
For over twenty five years, DCSki has gained a loyal following of readers. Original feature stories, extensive resort profiles, and interactive message forums have transformed DCSki into a dynamic, bustling community. That's one reason why DCSki was awarded with a "Stars of the Industry" award from the West Virginia Division of Tourism, taking top honors in the "Best Web/Internet/E-Magazine" category. Or why the Washington Post has called DCSki "exemplary." Skiers and snowboarders throughout the Mid-Atlantic consider DCSki an indispensable part of planning any ski trip, and you should consider DCSki an indispensable part of any marketing strategy.