Our crew did a quick long weekend to Tahoe from 4/28 - 5/1. They have some serious snow out there. It was 63 on Saturday and conditions were quite soft.
It was cooler on Sunday. We took the base to base gondola over to Alpine. The views were stunning.  The snow was firmer on Sunday.
I only took a few photos. I'm waiting for my buddy to blow up Facebook as he snapped a bunch. 

Here is Lake Tahoe in the background from Alpine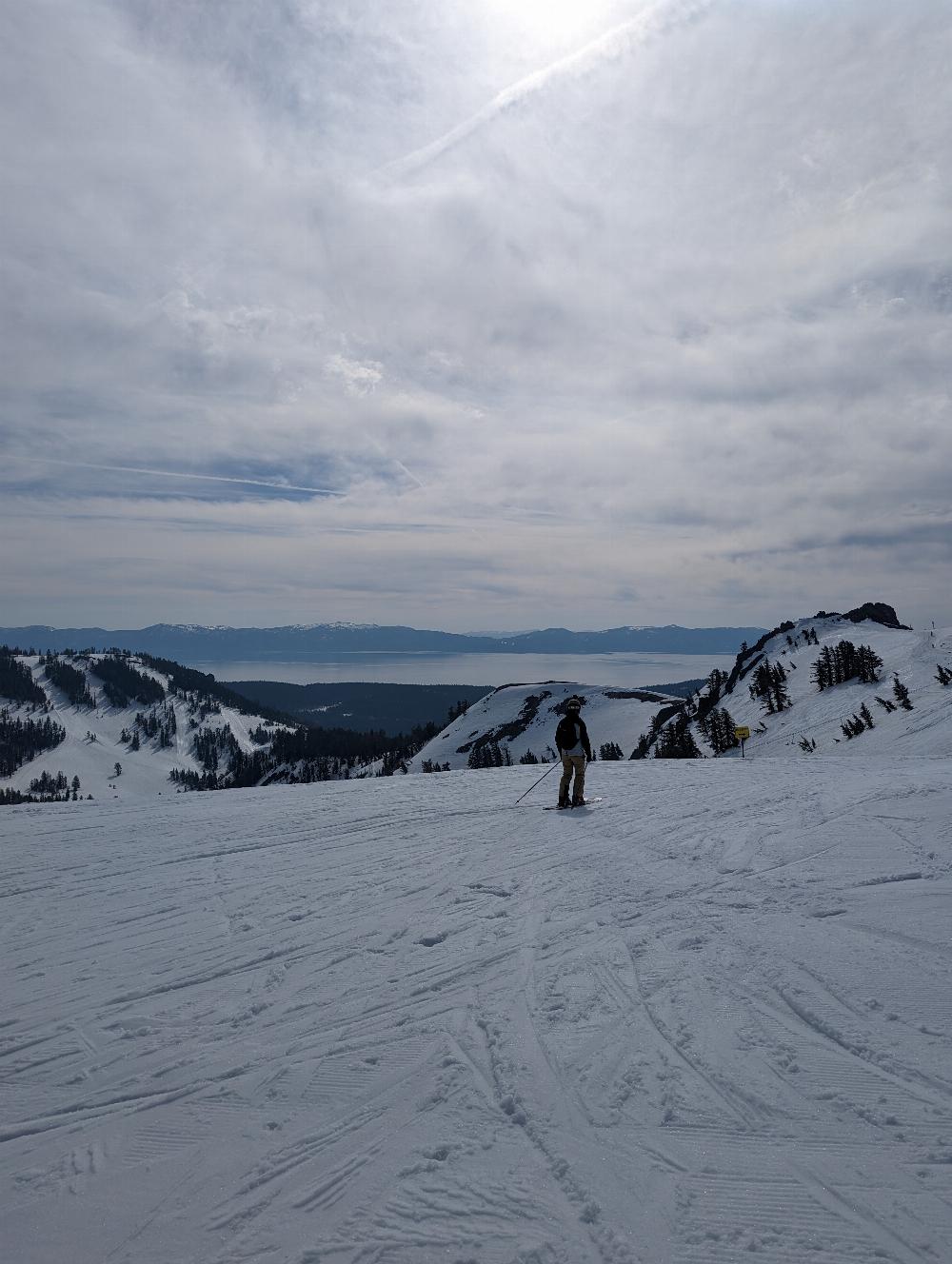 This is Palisades from the base. I did not want to be a dirty old man but I saw more bikini tops on Saturday than I did all last summer at the beach.
Our crew at Alpine