bob wrote:
of course A-Basin will spin it's lifts until it runs out of snow. There was a 13 inch dump at the Basin this week.
Was able to hit A Basin yesterday after a work trip.  It was beautiful, left when the rain started at 1:30 with about 15 runs under our belt.  
Plenty of snow off of Lenawee lift and in Montezuma Bowl.  Anything off the groomed runs was pretty firm until about 10 or 1030. Below Lenawee was very soft.
 Top of Lenawee: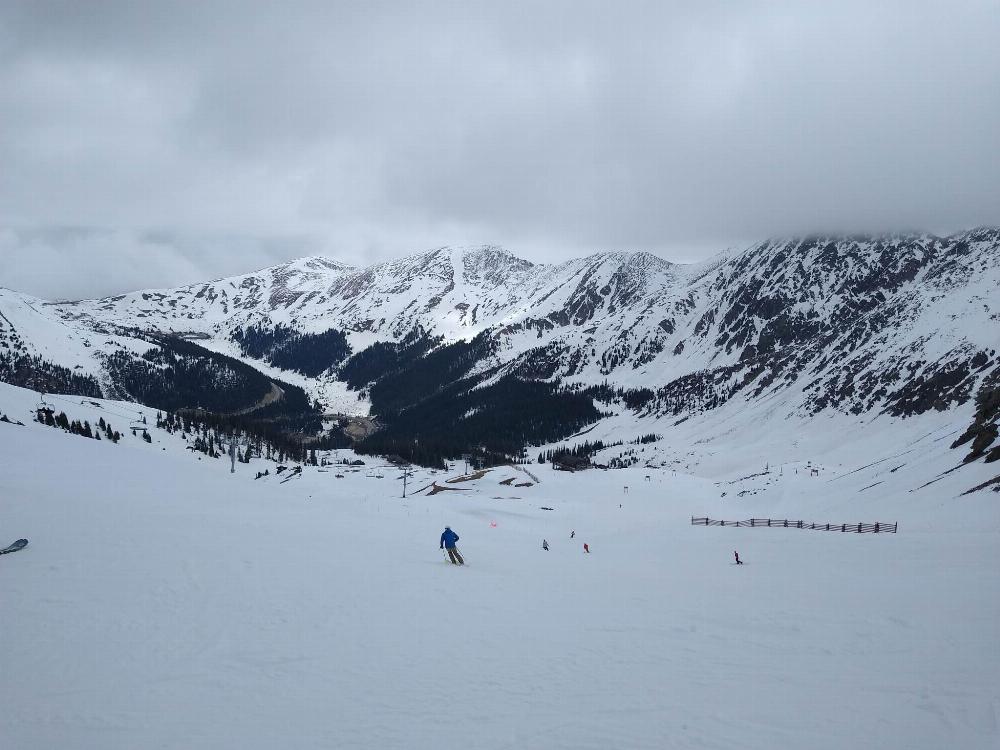 From Deck of Black Mountain Lodge: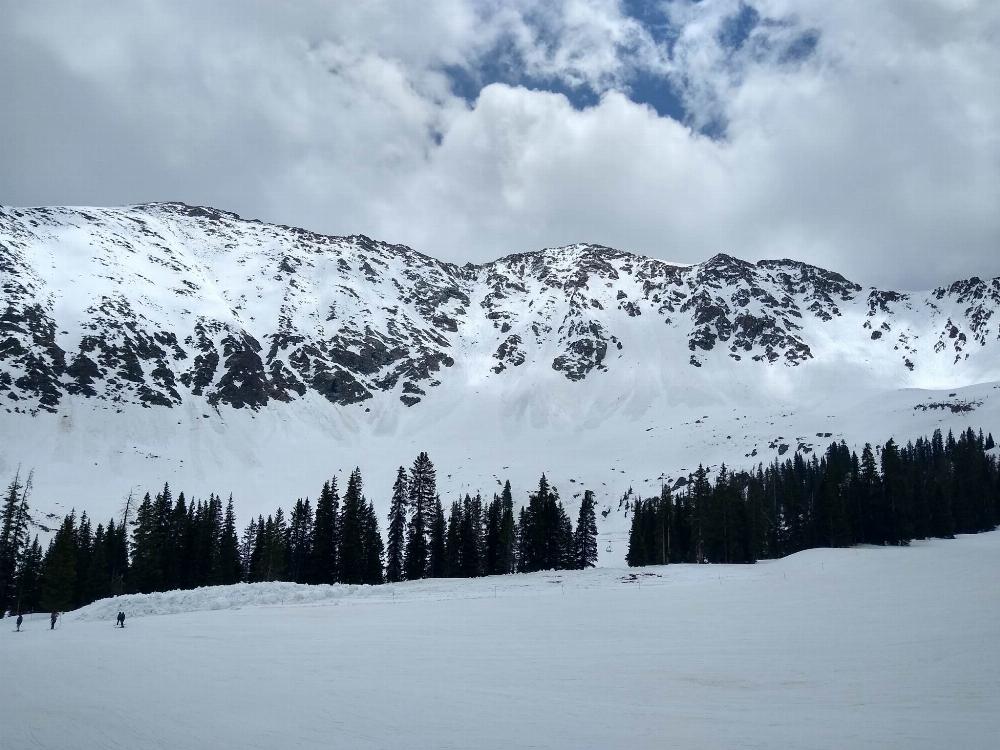 from deck of Black Mountain Lodge: