Tanglwood Ski Area
Tafton, Pennsylvania
Tanglwood was a small ski area in the Poconos, catering mostly to families. Tanglwood was an "inverted" resort, with the lodge located at the top of the mountain. Two double lifts and one beginner tow serviced skiers and snowboarders, while another tow lift serviced Tanglwood's snow tubing area. Tanglwood offered night skiing on certain nights of the week. Tanglwood had been in operation for more than forty years, but went through some rough patches in the late 2000s. The ski area was closed for the 2007-2008 winter season, but obtained new owners in 2008. However, the ski area was closed once again for the 2010-2011 winter season. DCSki moved Tanglwood to the "Lost Ski Areas" section in early 2014, as it does not appear likely Tanglwood will re-open in the near future. Beginning in 2012, the owners of Tanglwood began to liquidate ski area assets such as chairlifts and groomers.
You may view an archive of DCSki's previous Resort Profile for Tanglwood here.
Tanglwood had a vertical drop of 415 feet and 35 skiable acres. 9 trails were available, with the longest clocking in at 0.75 miles. Tanglwood had four lifts (including two doubles), and a lift capacity of 3,160 skiers per hour. A terrain park and tubing park was offered, the latter services by two rope tows.
Tanglwood's address is 192 Paper Birch; South Tafton, PA 18464, and the ski area was located at a latitude of 41.416213 and a longitude of -75.16717.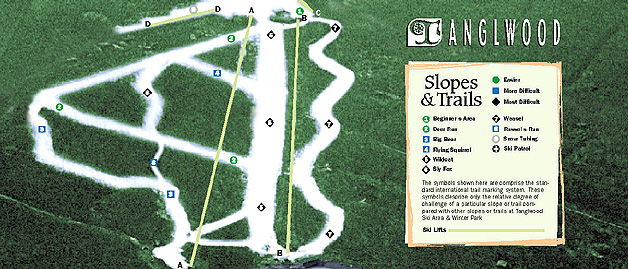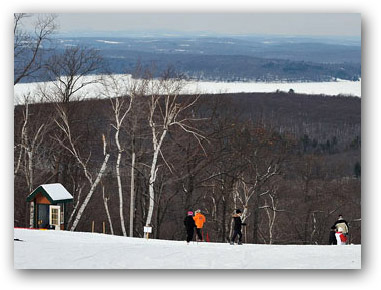 Reader Comments

Speak truth to powder.
Join the conversation by logging in.
Don't have an account? Create one here.
0.02 seconds