Kahkout Mountain
Bushkill, Pennsylvania
DCSki reader Avery Zucco sent the following information about a lost ski area in Pennsylvania:
"I wanted to send in some info on a lost ski area in PA which isn't on your list yet on DCSki. This was the former Kahkout Mountain in the Winona Lakes community near Bushkill, PA. The area is clearly visible from satellite and aerial photos. It appears to have opened sometime around 1972 when the double chair lift was installed. The lodge at the top doubled as the community center and is still in use. The ski area was constructed by the same developer responsible for Shawnee Mountain and Big Bear Mountain at Masthope, however unlike those areas Kahkout Mountain was fully private for the entirety of its operation. It was also developed by the same company as the nearby Pocono Ranchlands private ski area, which is still in operation. Kahkout closed in 2008 as the community no longer wanted to put the money towards the operation of the area, which had seen patronage decrease and was now only operating a handful of days each season.

There were about five different ways down the mountain. Looking at satellite photos from left to right there is an out-and-back easiest way down, two advanced trails and then two intermediate trails. The advanced trails were actually quite steep and have a good sustained pitch. There was also an open area at the top with a handle tow below the lodge used as a learning area. From top to bottom the ski area had about 475 feet of vertical drop, which isn't too bad.

The lift is still intact and standing complete with the chairs. Although it was damaged by a fire in 2012. The trails are still clear and the snowmaking system is clearly in evidence. They drew water from the adjacent Bushkill Creek and appear to have operated fan guns. It must have been a fun little area to ski back in the day, and its a shame its now closed."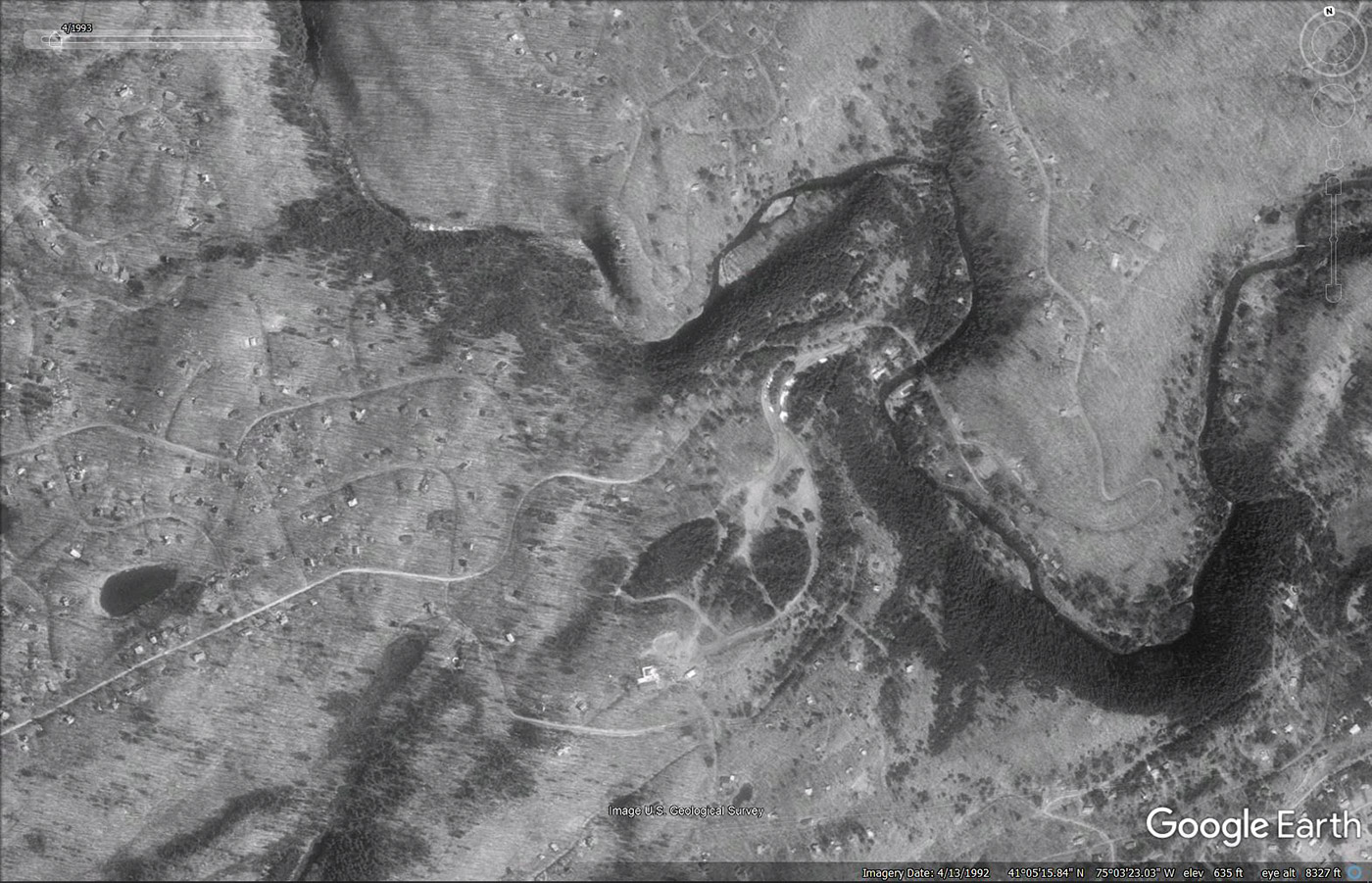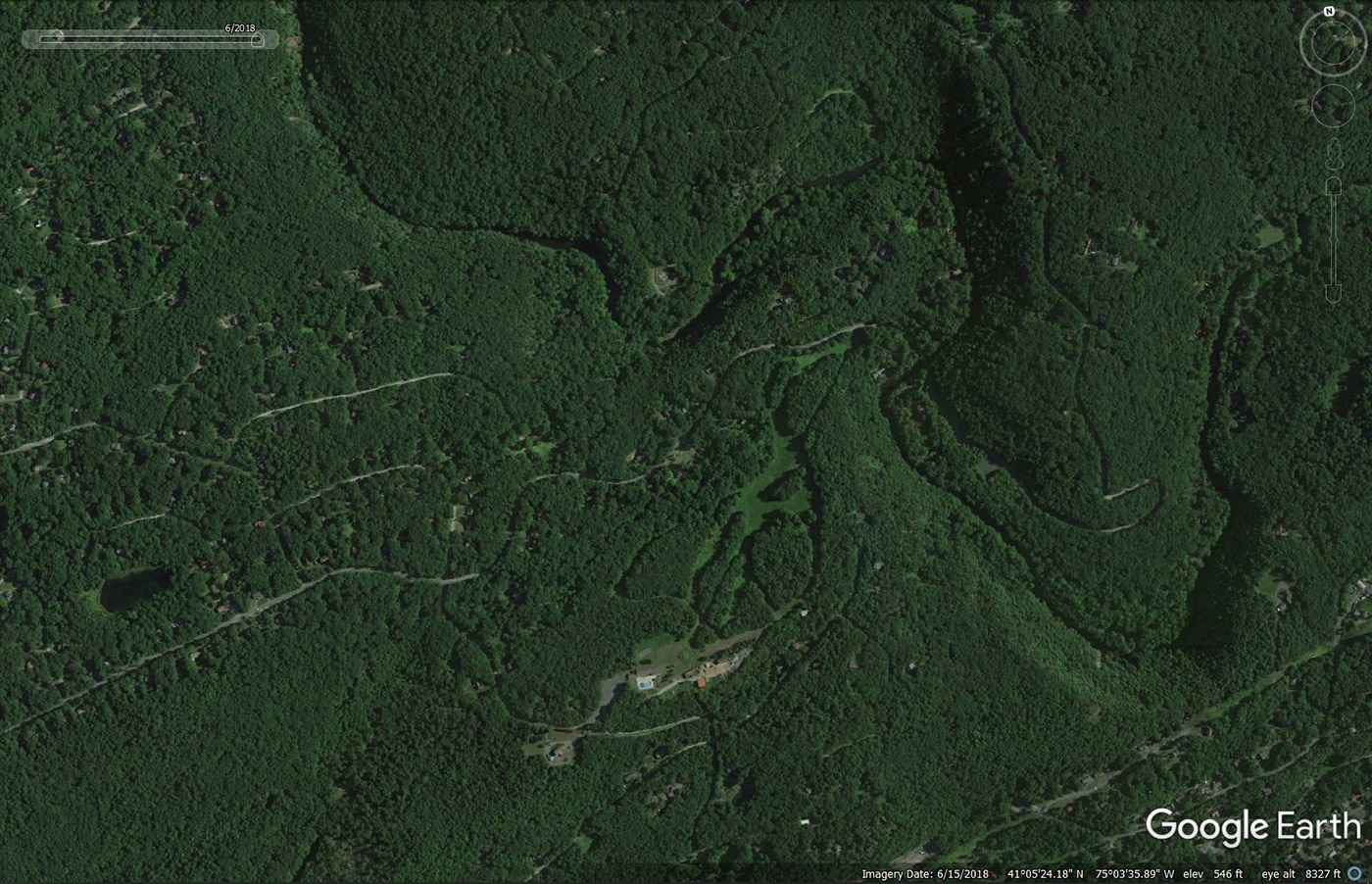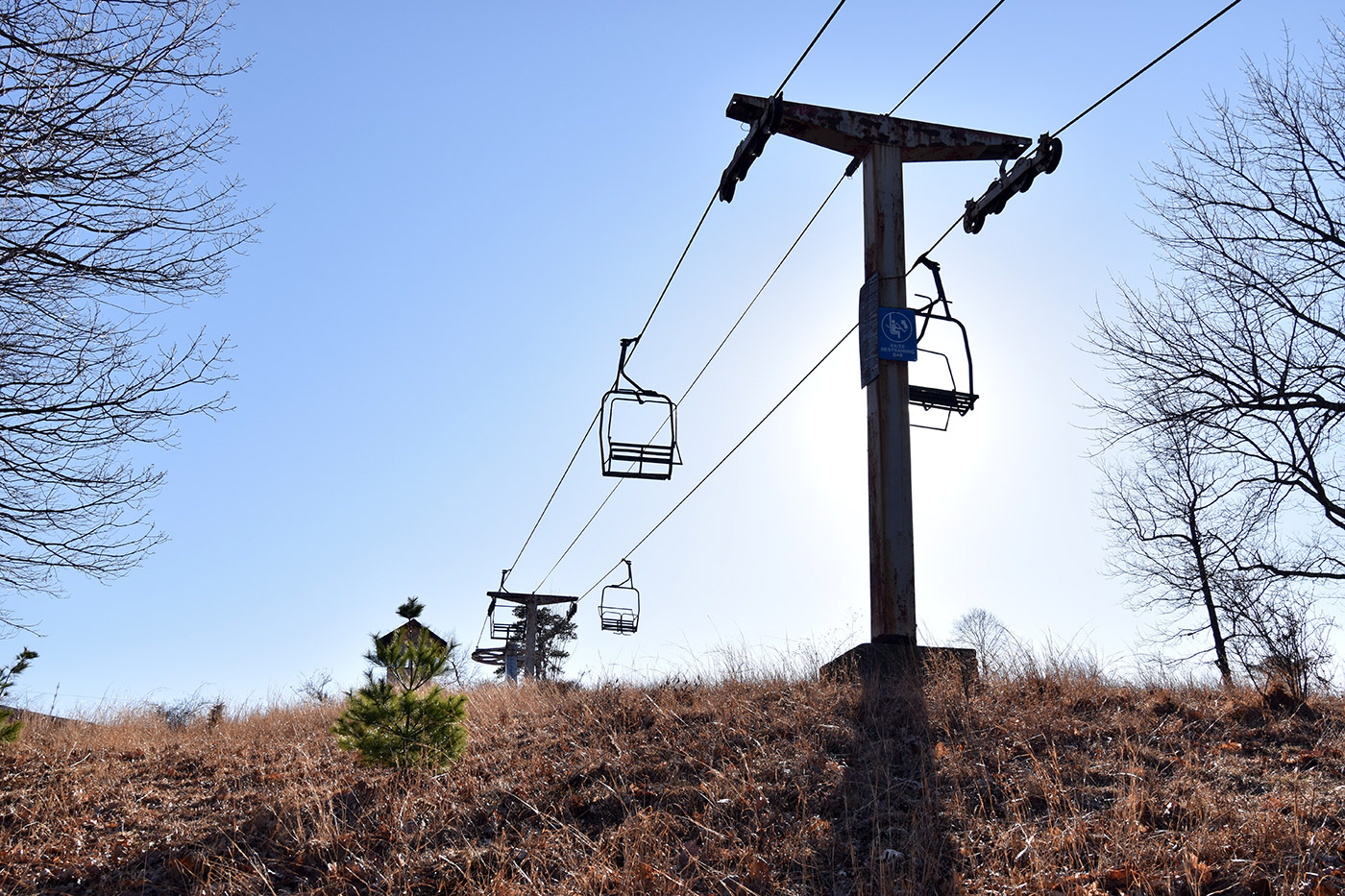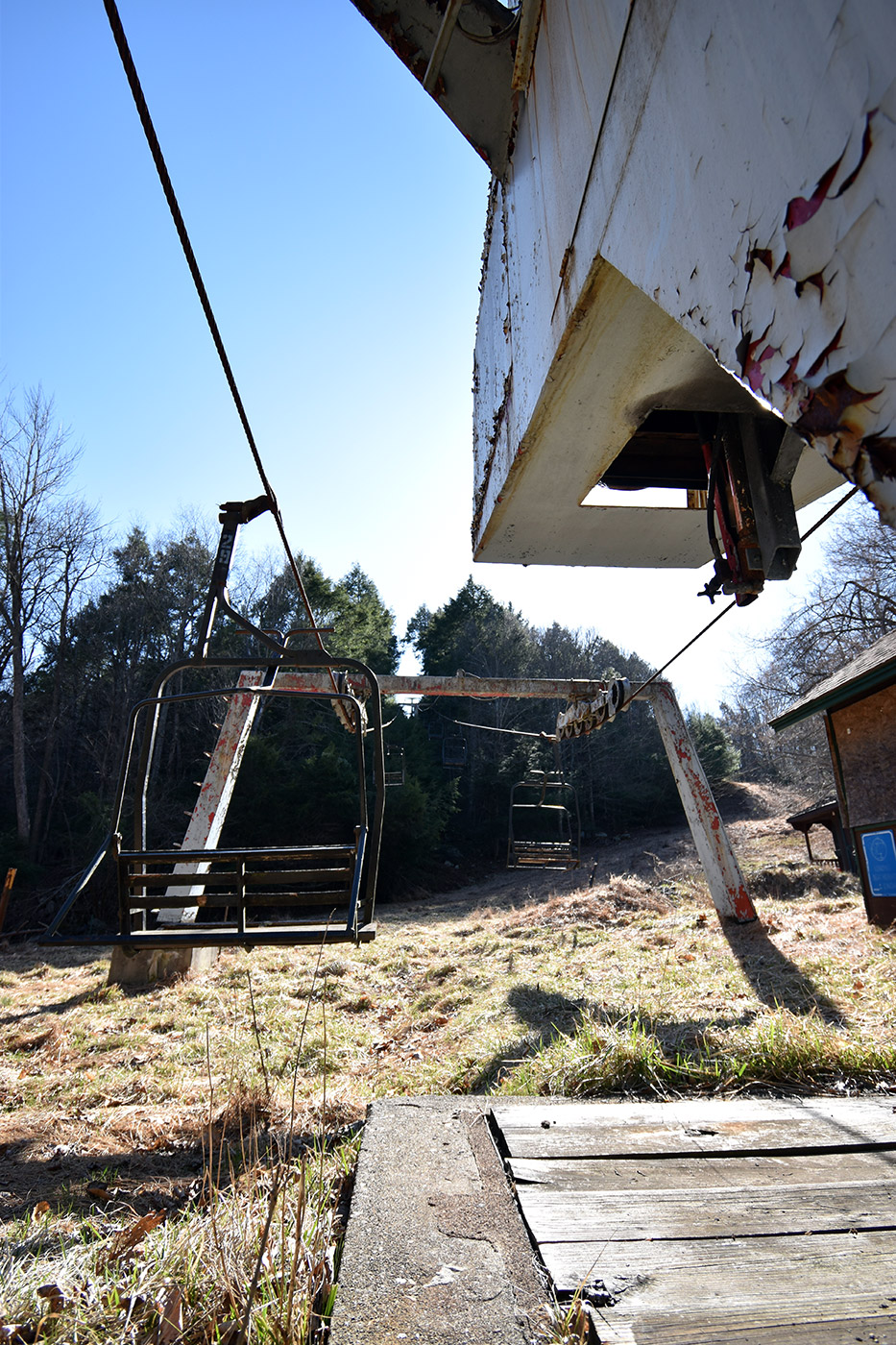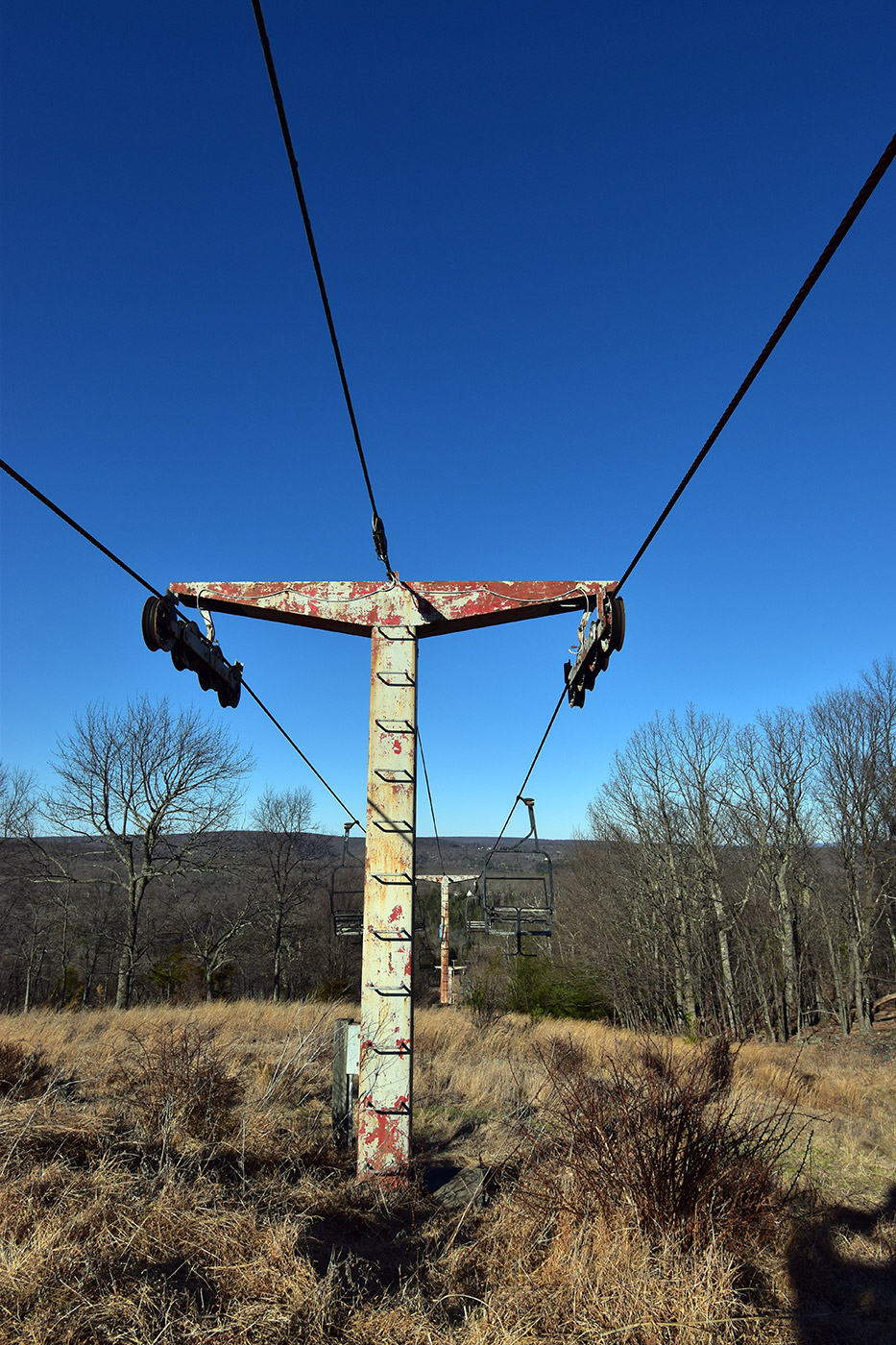 Reader Comments
There are no reader comments on this lost area yet.

Speak truth to powder.
Join the conversation by logging in.
Don't have an account? Create one here.
0.09 seconds