Ski Mountain
Pine Hill, New Jersey
Matthew Street alerted DCSki to a Lost Ski Area in Pine Hill, New Jersey known as Ski Mountain, after seeing a discussion about the area on the About South Jersey Facebook group. On that group, Skip Mawson shared a scan from the February, 1968 edition of The Viking, Eastern High School's newspaper.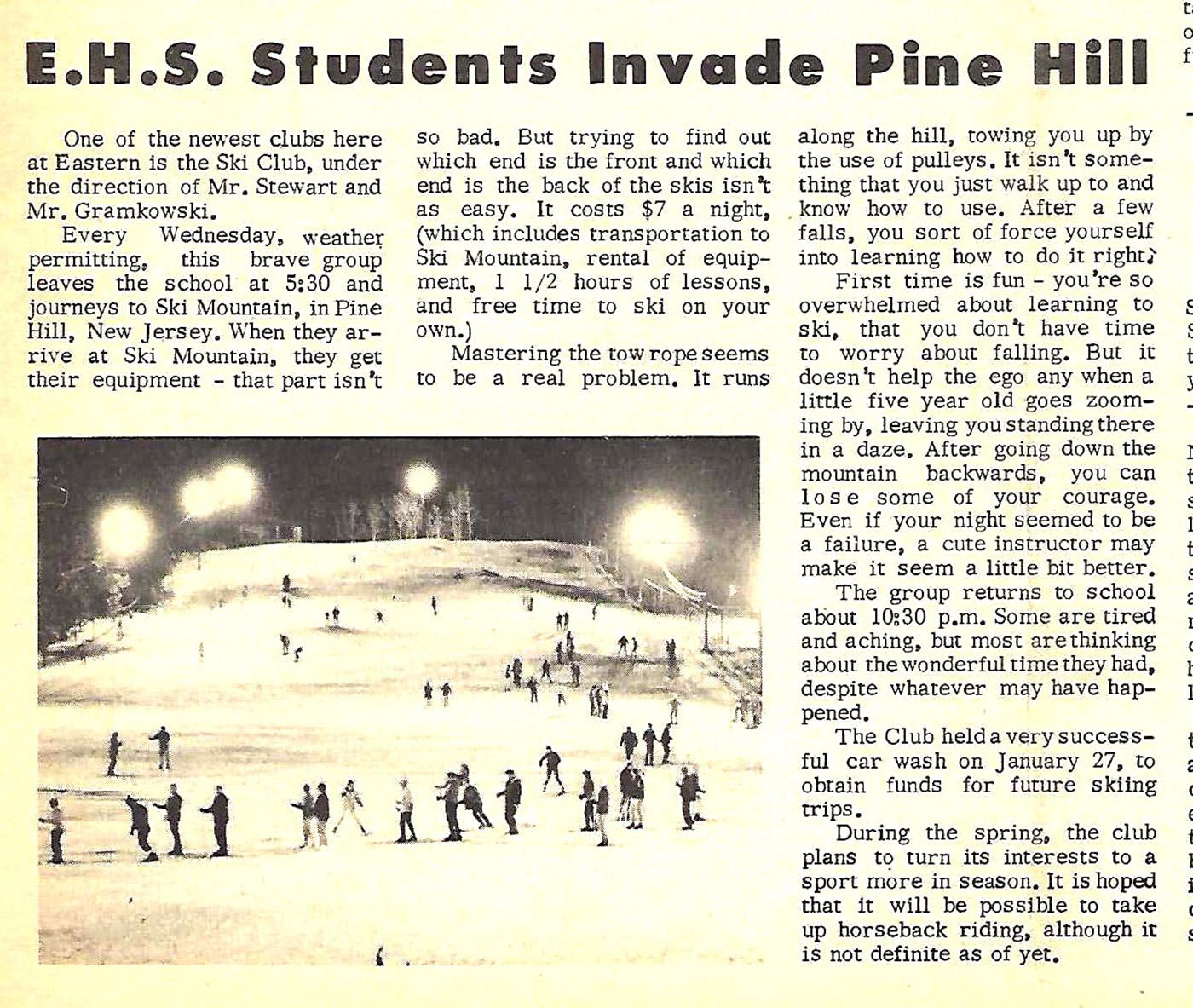 According to The Viking, students in the Ski Club at Eastern High School made the trek to Ski Mountain on Wednesdays; a $7 fee covered transportation, equipment rentals, a 1.5-hour lesson, and a lift ticket to use the rope tow, which the article described as a challenge to master.
Based on comments on the Facebook group, Ski Mountain had a rope tow and a T-bar lift. A snowmaking pond was located at the base of the hill, which led some out-of-control skiers to take a bath before the ski area built up a barrier with bails of hay and snow.
Another Facebook group called Ski Mountain Pine Hill NJ has also been collecting memories about Ski Mountain.
An 1990s article in South Jersey Magazine by Walter G. Ribeiro, Sr. provided some history about Ski Mountain. The land for Ski Mountain was purchased around 1963 by Emil Del Conte and John Early, who had been classmates at Temple University, and Ed Klumpp, a business associate. Located just 10 miles from the Philadelphia Metropolitan area, Ski Mountain opened in January, 1965. The modest ski area had modern snowmaking for the time and a three-story lodge. A miniature lodge called "The Summit House" was located at the top of the hill, providing light refreshments such as hot chocolate. Lifts included a 1,500-foot T-Bar, two 1,300-foot Super Pony Lifts, one 800-foot Pony, and three rope tows. An 1,800-foot long double chairlift was installed in 1978 at the ost of around $400,000. Ski Mountain had a vibrant ski school, offering over 50 classes per day with 10-12 skiers in each class.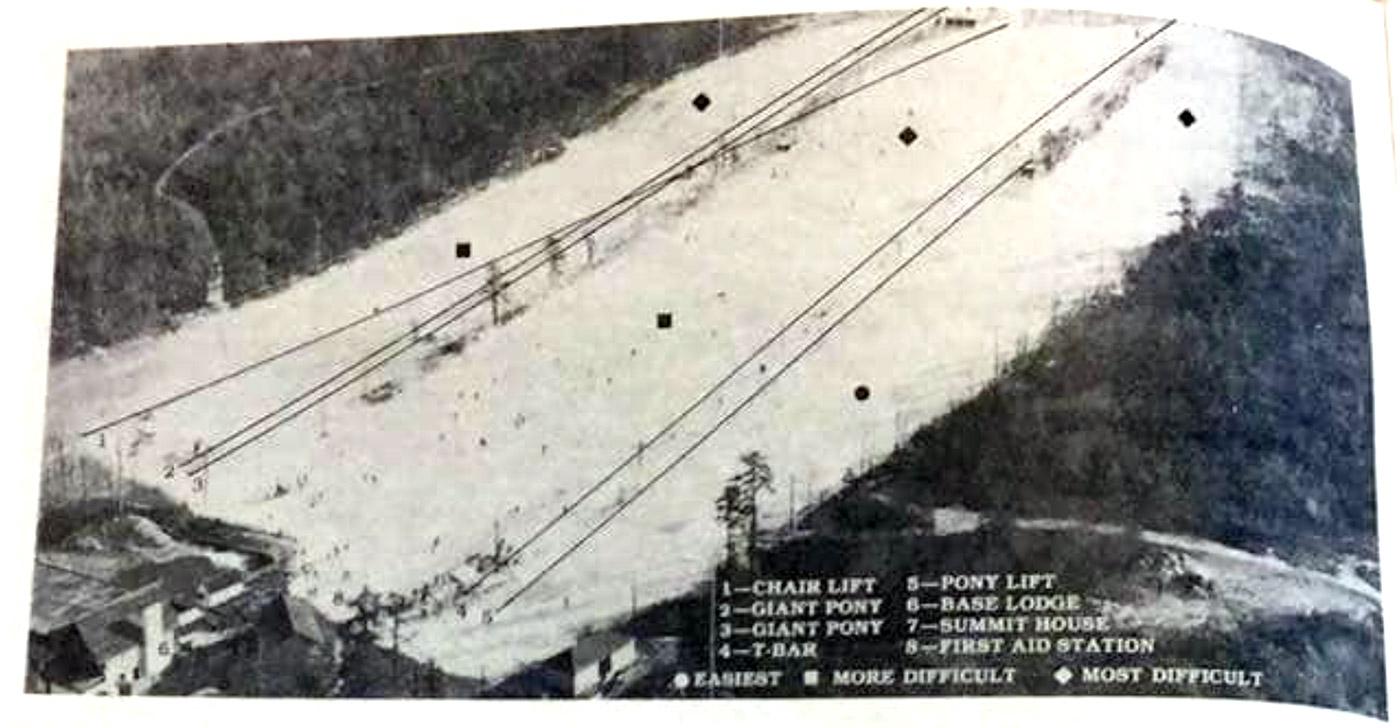 Ski Mountain also offered programs geared towards disabled veterans returning from the Vietnam War as well as classes geared towards hearing impaired skiers.
In 1983, Ski Mountain merged with Great American Recreation, which owned Vernon Valley and the Great Gorge Ski Resort in Sussex County. A water park and other activities were added to make the area a year-round destination, which was renamed Action Mountain. However, by 1986, Action Mountain filed for bankruptcy, and the equipment was sold at auction, marking the end of Ski Mountain. In the late 1990s, a golf course was built at the site.
Reader Comments
There are no reader comments on this lost area yet.

Speak truth to powder.
Join the conversation by logging in.
Don't have an account? Create one here.