Mid-Atlantic Ski Icon Dick Barron Dies
2
Every now and then, an employee becomes an iconic brand ambassador for a ski area. At Pennsylvania's Whitetail Resort, Buddy Hauk — often wearing a cowboy hat — was known for cheerfully greeting guests as they arrived at Whitetail. Buddy passed away in 2012, and sadly, in October, 2021, the Mid-Atlantic lost another ski industry icon: long-time ski patroller Dick Barron of Seven Springs.
For 50 years, Dick Barron was the "voice" of Seven Springs. He often provided condition reports on the resort's snow line. As ski patrol director, he frequently interacted with guests on the slopes. His voice was calming and his enthusiasm for skiing was palpable.
Barron retired from the Pennsylvania ski area in 2019, receiving honor from the National Ski Patrol System as a Lifetime Member. He was also inducted into the Pennsylvania Snow Sports Museum Hall of Fame in 2014.
"All of us at Seven Springs are deeply saddened by the passing of retired Ski Patrol Director, Dick Barron," the resort said in a statement.
"Dick gave so much to our mountain family and helped so many people cultivate the love for skiing and snowboarding for so many years," the resort added.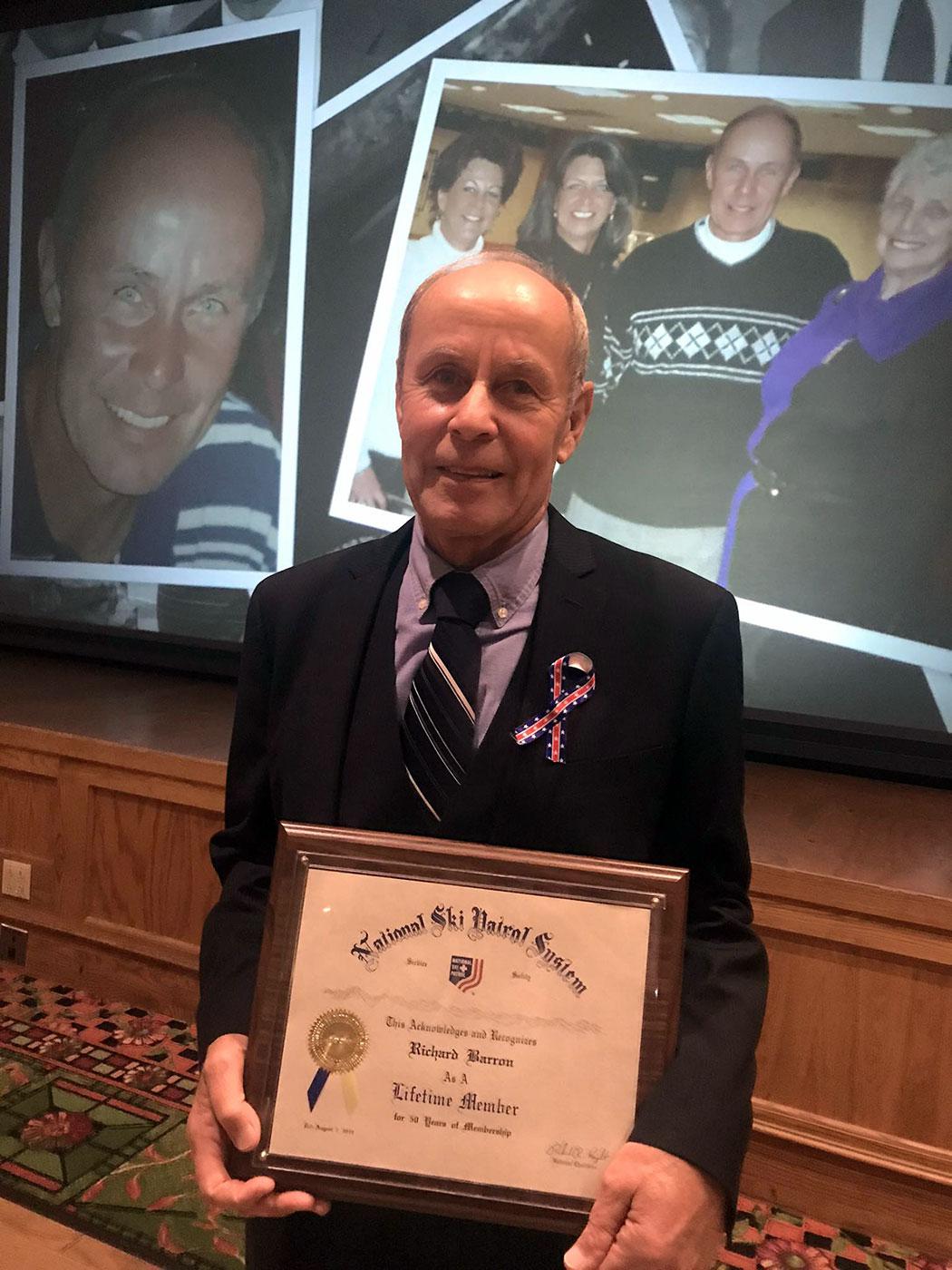 According to the Pennsylvania SnowSports Museum, Dick Barron first began working in a ski shop at Seven Springs Mountain. He was drafted in 1968 and served 13 months in Vietnam as a communications specialist. After returning home, he landed a job as a ski patroller at Seven Springs, and worked for the next 50 years in positions such as Director of Ski and Snowboard Operations and Ski Patrol Director. He retired from Seven Springs in 2019.
Nice tribute.  I remember his voice from their snow reports.  Believe I briefly met him once.  Our local resorts couldn't make it without exceptionally dedicated personnel like Dick.  Condolences to his family and friends.
Nice story... dialing for snow reports is something today's skier will never understand.