This winter marks Canaan Valley Resort's 50th anniversary, and in celebration, the West Virginia ski area has spent several million dollars in capital improvements in recent months. The resort's popular tube park has been doubled in size, and the installation of a new RFID lift ticket system will increase overall efficiency of operations.
"In celebration of our 50th anniversary and as the birthplace of commercial skiing in West Virginia and the southern United States, we are very proud to celebrate and carry on the legacy of outdoor winter adventures in West Virginia," explained Canaan Valley Resort General Manager Sam England.
"The multi-million-dollar investment into ski operations over the past several months demonstrates the West Virginia Division of Natural Resource's commitment to improving our facilities and making sure all our visitors experience the 'Wild & Wonderful' attractions and 'Almost Heaven' scenery offered at Canaan Valley Resort," he added.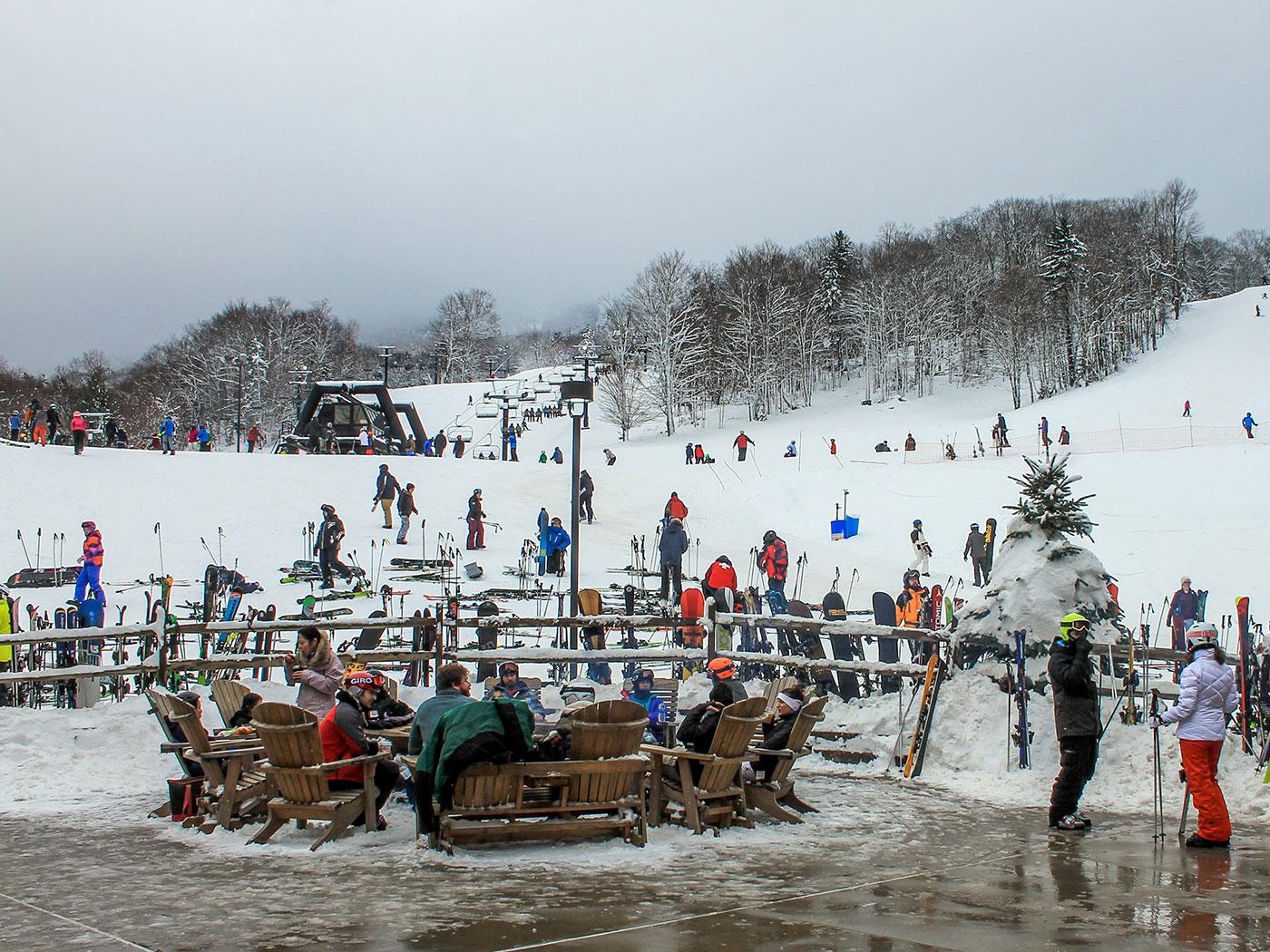 Offering some of the longest tubing lanes in the Mid-Atlantic, the resort's tube park has doubled in size and will now offer more than 17 lanes. A second magic carpet has also been installed.
The ski and snowboard rental facility has been remodeled and enlarged, and on-line rental reservations will streamline the entire rentals process. Visitors will be able to pre-order their rentals at ski.canaanresort.com.
Overlooking the Critters Crawl beginner trail, a large outdoor deck has been added to the second floor of the Bear Paw Ski Lodge.
A new RFID (Radio Frequency ID) lift ticket and lift gate system will debut at Canaan Valley Resort this winter, reducing time in lift lines. In place of traditional paper lift tickets, guests will be able to purchase their passes on-line and reload lift tickets or season passes onto a plastic RFID card.
Canaan Valley Resort is owned by the State of West Virginia. According to the resort, 100% of profits are reinvested into the property to maintain, improve, and preserve Canaan Valley Resort State Park.
Canaan Valley Resort is currently targeting a December 18, 2021 opening date for winter operations, conditions permitting.
There are no reader comments on this article yet.