Vail Resorts Announces Operational Enhancements
2
Vail Resorts recently announced some optimizations it is making to the skiing experience, in an effort to improve the flow of skiers and snowboarders to its 34 North American resorts this winter. Many of these enhancements are designed to reduce crowding and and cut back on the time guests spend waiting in lift lines.
"Based on years of data collected from EpicMix, we know that even on peak visitation days, more than 90 percent of life line wait times across our resorts are under five minutes," explained Vail Resorts CEO Kirsten Lynch.
"Even so, we remain dedicated to continuing to improve the guest experience, reduce wait times and communicate transparently with guests, especially given the excitement and demand for travel this coming season," she added.
The operations, analytics, digital, and technology teams at Vail Resorts collaborated to develop four key initiatives in this effort.
First, Vail Resorts will limit lift ticket sales at its 34 North American properties during peak holiday periods including December 25, 2021 - January 2, 2022; January 14-17, 2022; and February 18-27, 2022. This will prioritize access for Epic passholders. Non-passholders who wish to visit during those periods will be encouraged to purchase a lift ticket on-line in advance; availability will be shown on resort websites and once tickets are sold out online, they will be unavailable for purchase at the lift ticket window.
Passholder benefit tickets will not be impacted during these holiday time periods, and there is also no impact to guests who enroll in ski and ride school lessons that include lift access.
Note that Vail will discontinue sales of its Epic Passes for the 2021-2022 winter season at 11:59 p.m. MT on December 5, 2021.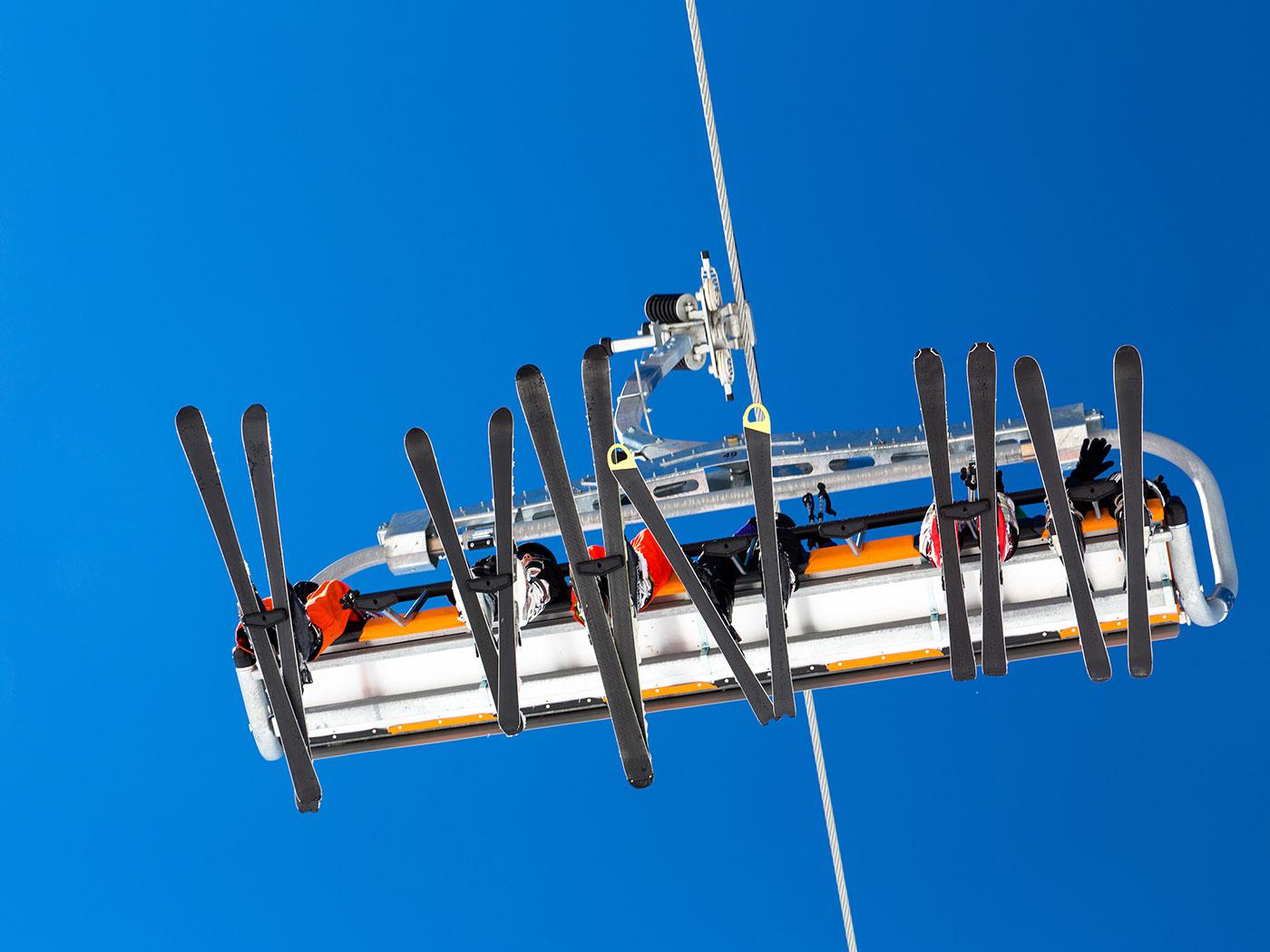 Next, Vail Resorts will be making refinements to the lift loading process in order to reduce wait times, leveraging historical data from its EpicMix application and lift line wait time technology. Lift maze layouts will be updated and new signs are being installed to improve flow and better inform guests. Dedicated and specially-trained lift maze coordinators at the company's busiest lifts should reduce operational slows and stops while ensuring that lifts are loaded efficiently.
In addition to optimizing the process of loading lifts, the company is implementing a new online rental process across 18 eastern locations, sharing parking "best practices" across its resorts, and reimagining indoor and outdoor spaces at key food and beverage outlets.
One of the best ways to avoid long lift lines is to know where and when lift lines are the longest, so a third enhancement Vail Resorts is unveiling this winter to 12 of its resorts is detailed lift line information in its EpicMix app. The new EpicMix Time feature will provide a full-day forecast of lift line wait times with 15-minute granularity. This predictive technology is influenced in part by an analysis of years of past data. By utilizing machine learning, the company indicates that the accuracy will increase as the season progresses. In addition to showing historical lift line trends, the app will show real-time lift line data.
EpicMix Time will be available at Whistler Blackcomb, Vail, Beaver Creek, Breckenridge, Keystone, Crested Butte, Park City, Heavenly, Northstar California, Kirkwood, Stowe, and Okemo.
The EpicMix app itself will now be integrated and available at all 34 of the company's North American resorts, providing on-mountain stats, weather updates and snow cams, interactive trail maps with GPS location tracking, real-time grooming updates, and operational and safety updates.
Finally, Vail Resorts is looking to the future with an ambitious plan to install 19 new chairlifts across 14 resorts during 2022. As reported earlier by DCSki, the company plans to spend $320 million in 2022 on these lift upgrades. Within the Mid-Atlantic region, Jack Frost and Big Boulder will see the installation of three new fixed-grip quads, replacing older lifts currently in operation at the two Pennsylvania ski areas.
Okemo started their wait time boards last year and it was superb. Saved us hours of wait time at the six-pack that often had 25 minute wait times. 
I figure that this same collected data made possible the reconfiguration on Mountain Road, and the new bubble high speed quad where the molasses-slow Green Triple used to be. 
The power of data! At big resorts, this may steer folks away from pinch points, but pinch points happen because they are well...pinch points. Read the only way back to the car. But I can see where a quick check of the app will allow me to see if I can squeeze one more run in or not.