Came up to Mount Snow yesterday for my daughter's spring break. Wow! What solid conditions thanks to a nice 10" snow on Saturday. Going back to 7 Springs after this will be difficult.  Cheers!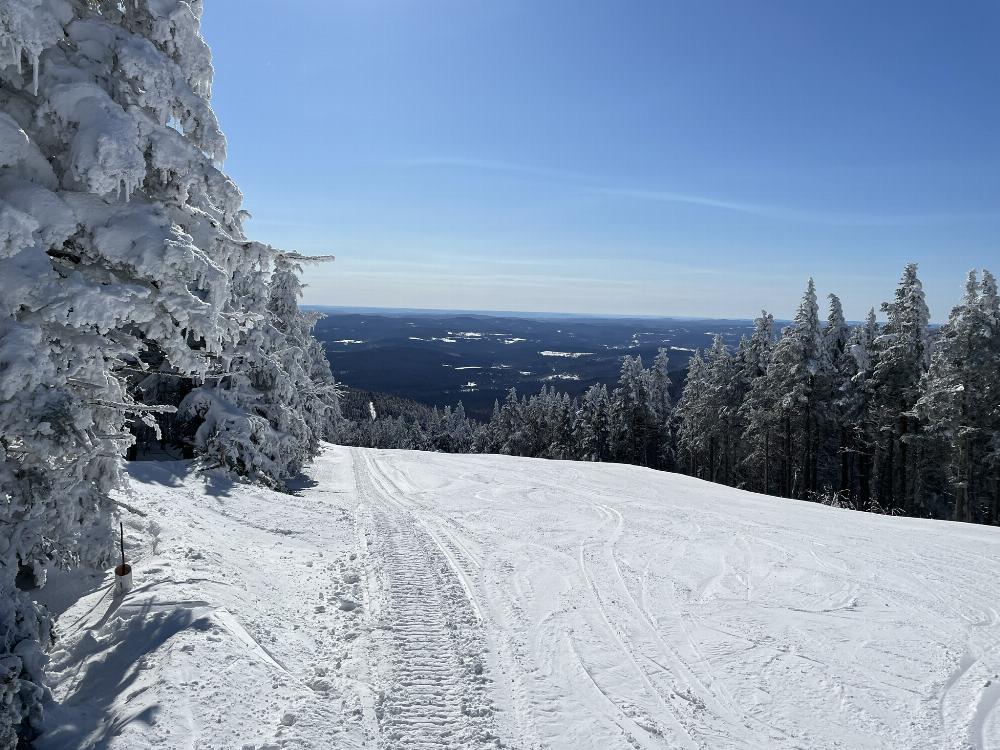 Video from Stowe, VT.  Powder day first tracks video to follow.  Took the 605 AM mountain transit, and the mountain road to Stowe resort and interstate from Burlington were temporarily closed.  Mt. Mansfield reported 12+ inches on top.  Had a weekend pow day all to myself for the first few laps.  Once in a lifetime experience.  https://www.youtube.com/watch?v=GUmGD94ryHg&t=47s
No lines at Mt Snow and it was great today. Never waited for more than a min to get on the lift. Most of the runs were empty and many times I had it all to myself. I stopped mid way down the mountain and just took in the silence. It was peaceful and enjoyable.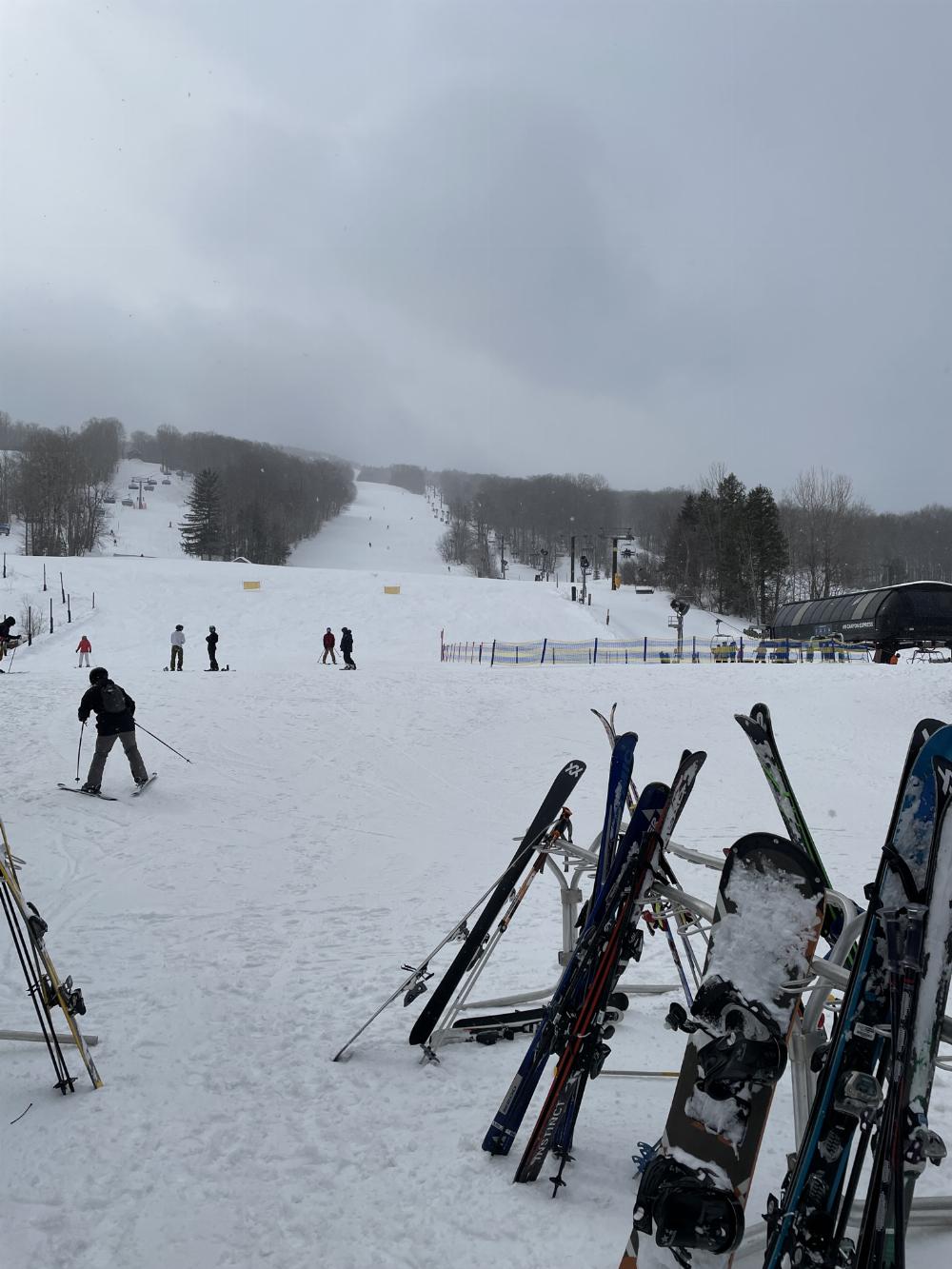 Great snow in VT for the last week! I have never been to Mount Snow but on the best days Im not sure it matters which one you go to.

How was the drive up to Mt. Snow?    Where did you stay while there?
The drive up was about 7 hours from Vienna.  I missed an exit in NJ on 95 and ended up going through the Bronx and Yonkers.  Pleasantly surprised with the drive through Connecticut and Mass.  Google will route you up 95 to 87 into Albany and it is 2 lane from Troy, NY to Mt Snow.  Stayed at a VRBO listing in Snow Mountain Village.  Just off of 100 and North Access Rd.  The place was convinient but a bit run down.  Unless you are ski-in, ski-out you can take the Moover shuttle service from most of the rental properties and hotels within several miles of Mt Snow.  I encourage this since getting in and out via the roads and parking lot with gear is a hassle on the weekends.  Midweek, it is a breeze.  The shuttle drops you off right by the ticket window by the main entrance / lodge.  Free bag check so no fee for lockers.  Parking near the lodge is 15 during the week and 30 on the weekends.  The weekends are packed from what I saw a week ago Sunday.  All that said, once you get there and on the lift, it is a great time.  I am happy to answer any additional questions if you have them. John
According to the Mt. Snow Report this Wednesday morning, they received 46" of snow and it's still snowing.
I can only imagine how awesome that would be to take advantage of that kind of snow.
I am....leaving Sunday for Vermont.
I am North of Mt Snow by just a hair at Okemo. A solid foot here overnight and some flurries today. People at the bar saying in town Ludlow got 40 inches in spots. I saw many cars and some 4wd that were ditched and plowed in on VT100 South of here this morning.
snowsmith wrote:
According to the Mt. Snow Report this Wednesday morning, they received 46" of snow and it's still snowing.
what is this snow you all keep talking about?