In DCSki's Interview Series, we take a look at interesting people connected with the ski industry. Today we interview Jeff Lifgren, Vice President and General Manager of the Vail Mid-Atlantic Region and Pennsylvania's Liberty Mountain Resort. Jeff is in charge of the five Vail-owned resorts in the Mid-Atlantic: Liberty, Whitetail, Roundtop, Big Boulder, and Jack Frost.
Jeff started his career ski instructor at Breckenridge and gradually worked his way up the Vail corporate ladder, holding significant management positions at Breckenridge, Keystone, and the Canyons before rising to his current position in October 2019. In part I of this interview, John Sherwood talks to Jeff about his background and early career. Part II focuses on his current position with Vail Resorts in the Mid-Atlantic. Topics covered in this wide-ranging interview include the differences between Keystone and Breckenridge, diversity and inclusion at Vail Resorts, the challenges of running resorts during the pandemic, snowmaking in the Mid-Atlantic, dealing with altitude at high resorts in Colorado, the Epic Pass reservation system, the on-mountain dining experience at Vail Resorts, and Vail's corporate culture and philosophy.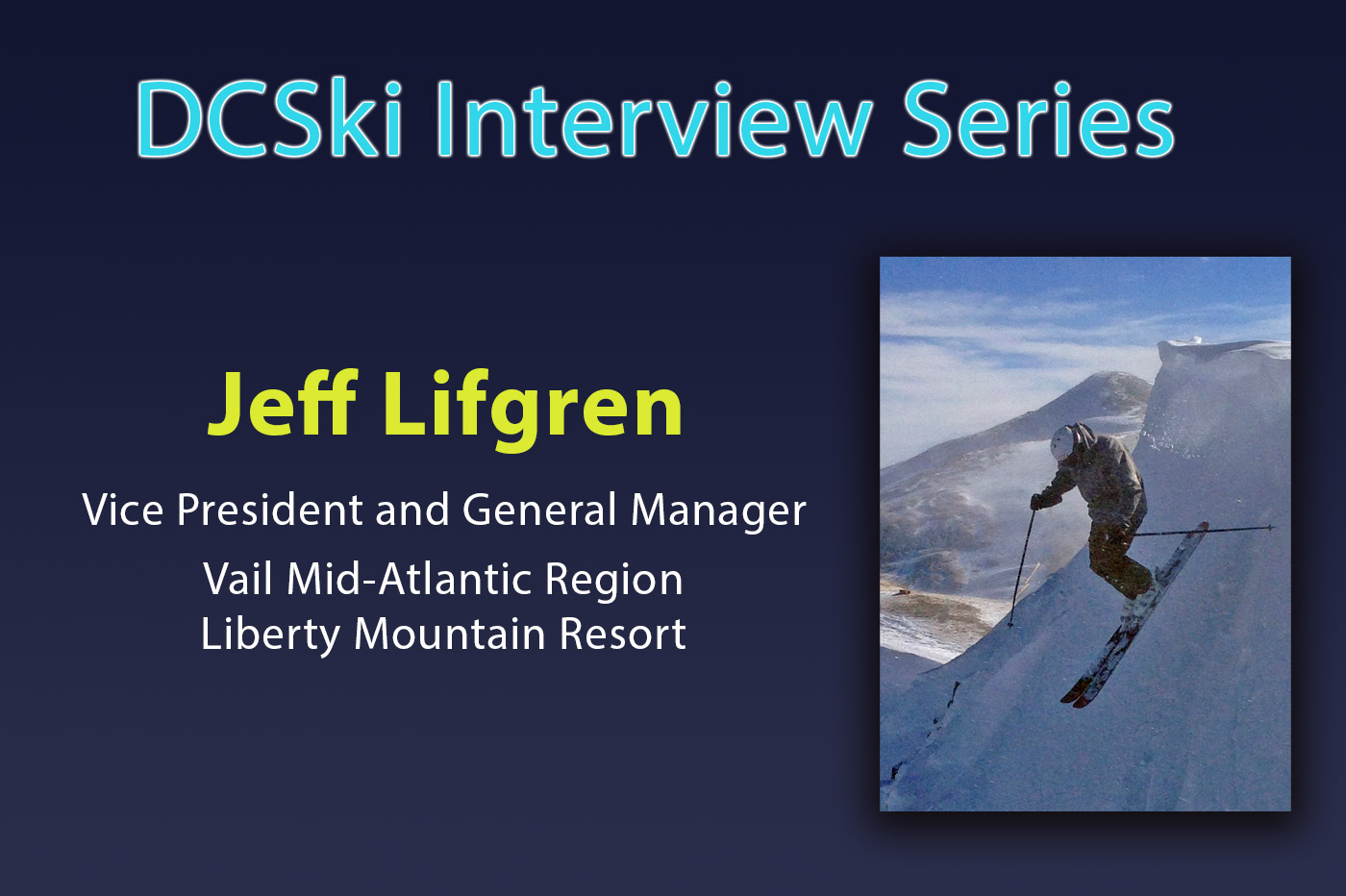 John: Can you tell me where you grew up, where you went to school, and how you got interested in skiing?
Jeff: I grew up just outside of Cooperstown, New York — about 10 miles away from the Baseball Hall of Fame — in the small town of Milford New York. I graduated in a high school class of less than 30 people. I got a Master's Degree in Physical Therapy from Ithaca College and spent five years working in that field.
When I was a kid, we had a hunting cabin in the Adirondacks in New York, where we would go every winter for a week at a time and just go snowmobiling across the frozen lakes in the Adirondacks Park. But in the 80s, it didn't really snow all that much. And so my dad got frustrated that he couldn't go snowmobiling. He used to ski when he was a kid, but hadn't skied in probably 25 years, and one day he saw that a local ski hill had a family lesson and took us over there, and we did that two weekends in a row, and the next Christmas my dad bought everybody skiing equipment, and we turned into a skiing family.
John: So what was your local hill?
Jeff: The main resort where I learned to ski was Deer Run, in Stamford, New York, which does not exist any longer. It was 20 minutes from Hunter Mountain, which is now part of the Vail Resorts family, and so I grew up skiing Hunter, Windham, and Mount Snow up in Vermont.
John: Is Windham a Vail resort?
Jeff: Windham is not a Vail resort, never has been, but it's literally five miles from Hunter, so it was close for us. We would go there, but Hunter was the place that we would go primarily. If I was going skip school with my friends, that's where we would go.
John: So why did you leave the physical therapy job to get into the ski business? It's a considerable investment in education to become a physical therapist.
Jeff: Yeah, and not one that I think my parents at the time really appreciated. When I was in college and getting my Master's degree, I did an internship in Denver and spent every weekend up in the mountains skiing. And so, when I got out of school, I said to my parents, "Hey, I need to live in Colorado, that is the place for me!"
So right after school, I got a job working for a chiropractor in Aurora, Colorado, just east of Denver, and worked there for about a year, and then worked for Health South, a large healthcare provider. After two years in that business, I realized that it didn't provide for me the types of challenges that I wanted out of my life. Figuring out what was wrong with people and how to help them to get healthy again was absolutely satisfying, and it was challenging in its own right but I was looking for something a little bit more influential in terms of how I could influence other people's careers or life trajectories, not just their physicality. I decided that I was going do something a little bit different. And so then I moved to Breckenridge in November of '98.
John: What was your first position at Breckenridge?
Jeff: I was a children's ski instructor, teaching 7-to-14-year-olds how to ski. That was an interesting year. I quit my job as a therapist in Denver and moved to Breckenridge and lived in a 25-foot tow behind [camper] with three other guys and my dog at the Tiger RV Park. I taught skiing during the day, worked at a rental shop in the early evenings tuning skis, and as a bouncer at a local bar at night. I had three jobs to make ends meet.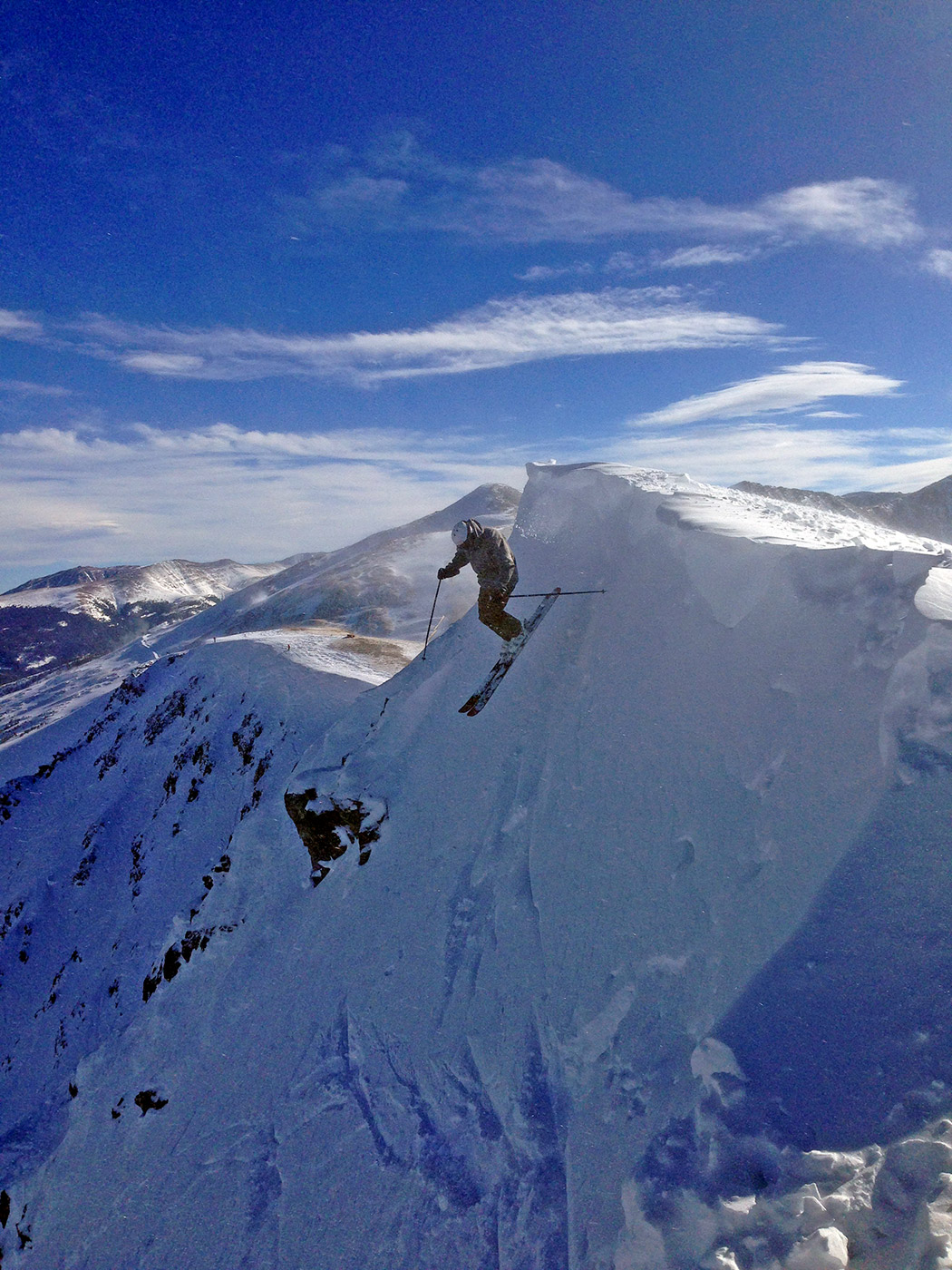 John: How many years did you do that for? Work as a ski instructor?
Jeff: So at the end of my second year of instructing, the supervisor for the program, Monica Wilson, came to me and said, "Hey, we really like how you show up, and we would like you to step into a leadership role." And so at the end of my second year of teaching, she asked me to be what they call a daily supervisor. I covered Monica's days off. For her two days off, I would be the supervisor. And one season later, Monica decided to step down from her role and they made me the supervisor. So I really only taught for about two seasons and then moved into a management/leadership role with the ski school.
John: How many instructors were there at that point at Breckenridge?
Jeff: I think at that point it was about 500 instructors.
John: That's a lot of personnel management and scheduling.
Jeff: Sure, but you have to realize that Breckenridge has three base areas. I had oversight of about 65 or 70 instructors at that time, so it was just one base area of the three. Children's Alpine skiing was my primary focus at the time. I did that supervisory role for about five years, and then I got an opportunity to go to Keystone to be what they called the General Manager of the ski school. In that role, I oversaw half of the ski school because Keystone had two base areas.
John: How did Keystone compare to Breckenridge? Was Breckenridge at that time part of the Vail galaxy?
Jeff: It was. I believe that the acquisition of Breckenridge and Keystone was in '96. And it was purchased from Ralston Resorts [part of Ralston Purina] at that time. I started working in '98, and I moved over to Keystone in 2003 to take that Ski School GM job. Keystone at the time had close to 400 instructors in total and Breck had 500-550. I was overseeing the Mountain House base area. Their org chart was a little bit different, but it allowed me to have the oversight of about 200 instructors, and really start to interact with some of our senior leadership at that resort and throughout Vail Resorts.
John: During that time, ski instructing was still male-dominated, and now many more women serve as instructors. What's your perspective on that?
Jeff: When I first started it was very male-dominated, and I would still say that the majority of people that are in the industry are men, but we've made a tremendous effort in our company to look at diversity, especially gender diversity, and who we have in our leadership roles. How do we create an environment for anybody to come in and feel comfortable? I think it can be a challenging environment for young people in general to really feel comfortable. Many of our front line staff historically are people that are just out of college, or they're taking a gap year between high school and college, and they really don't have their feet underneath them in terms of what they want to do with their lives. And so, they come looking for the experience of a mountain town, and creating those first adult relationships?
It can be a really interesting place to do that, but historically ski towns were not the most inclusive places, because there is sort of an us-versus-them mentality: "Hey, we're the locals; you are the outsiders." And so, when it's an us-versus-them thing, it kind of lends itself to young men a little bit more than anybody else.
John: I have personally had several fantastic female ski instructors. One had a talent for pushing me to excel without pushing me over the cliff.
Jeff: Skiing is a very physically demanding sport and you can absolutely get hyped up on adrenaline, and sometimes it can take a different perspective to really find out what's motivating people. Instructors should show you how good you can be as opposed to, "Let me show how good I am."
John: And especially for women. I think it's very important that we get more women involved in the sport. They make a lot of money and they drive holiday decision making for families.
Jeff: Absolutely, and I think that over the last five years, Vail Resorts has really made a concerted effort for gender equality, and you can see it from the top down. We have Pat Campbell being the president of the Mountain Division, and female representation on our executive committee and Board of Directors. Vail Resorts is also focused on the number of women we have as Chief Operating Officers and General Managers across our resorts. We are really closing in on being 50/50 men and women running our legacy resorts (prior to the Peak Resorts Purchase). It's been a tremendous change and a positive one. I think it's really changed the culture at our resorts, and I think it's made a more inclusive environment for everybody that works at Vail Resorts. It's been a really positive change for our company.
John: You were at Vail when they moved the headquarters from Avon to Broomfield. What was that move all about?
Jeff: Number one, we were growing, even back then. Over in Avon, we had really maxed that building out and Rob [Katz] was looking for a way for us to be more of a national influence at that time, and I think he had his sights on being a global influence in the ski industry and not just being a Colorado-centric resort operator. So I think it made sense for us to move the headquarters to the Front Range in Broomfield, because the access to potential business partners that we wanted to bring in was much easier. Certainly there's a much larger population base to access employees. Sure, there was consternation that this was not going be the Vail of old. We're going lose touch with what the essence of our company is, and I think you can see that we have not lost touch with that essence. It is still as much about the mountain experience as it's ever been — creating the "experience of a lifetime" [the Vail mission] for our guests. It's really helped us to focus on what outdoor recreation and the ski industry can be and has been a positive thing. I know at the time I was working at Breckenridge, there were people who were saying, "This is the end for Vail. This is a mistake." It was not a mistake.
John: Broomfield has a huge advantage of being near Denver Airport — a major international airport. It's on the Front Range tech corridor and near many world-class colleges and universities.
Jeff: Yeah, and if you've ever had the opportunity to be at our headquarters in Broomfield, it feels very much like any administration building at our mountain resorts. It's very relaxed. I don't want to say casual, that's not it, but it's relaxed. People are roaming around and really interacting with each other, just like they do in the mountains. It's really about a shared experience and making the most of coming to work every day and having a really good time with the people that you work with.
John: So you ended up moving to Utah after spending how many years Colorado?
Jeff: About 15 years in Colorado. I worked first at Breckenridge, then I went to Keystone for three years, and then I came back to Breckenridge and I was there until 2013. We purchased The Canyons resort in 2013. As part of the integration, they made some leadership changes and they asked me to go to Canyons to be the director of the ski and snowboard school there. I took that opportunity and I moved to Utah with my family. We moved to Park City for the first year, and then down to Heber in the second year. I was there for two years and had two very rewarding years there. Then Vail Resorts purchased Park City Mountain Resort, and the decision was made that we were going to join those two resorts The Canyons and PCMR, and make one mega resort out of the two. I was there for the beginning of that integration, but I didn't stay through that because an opportunity at Keystone opened up again to be the director of the ski and snowboard school. That was in the summer of 2015.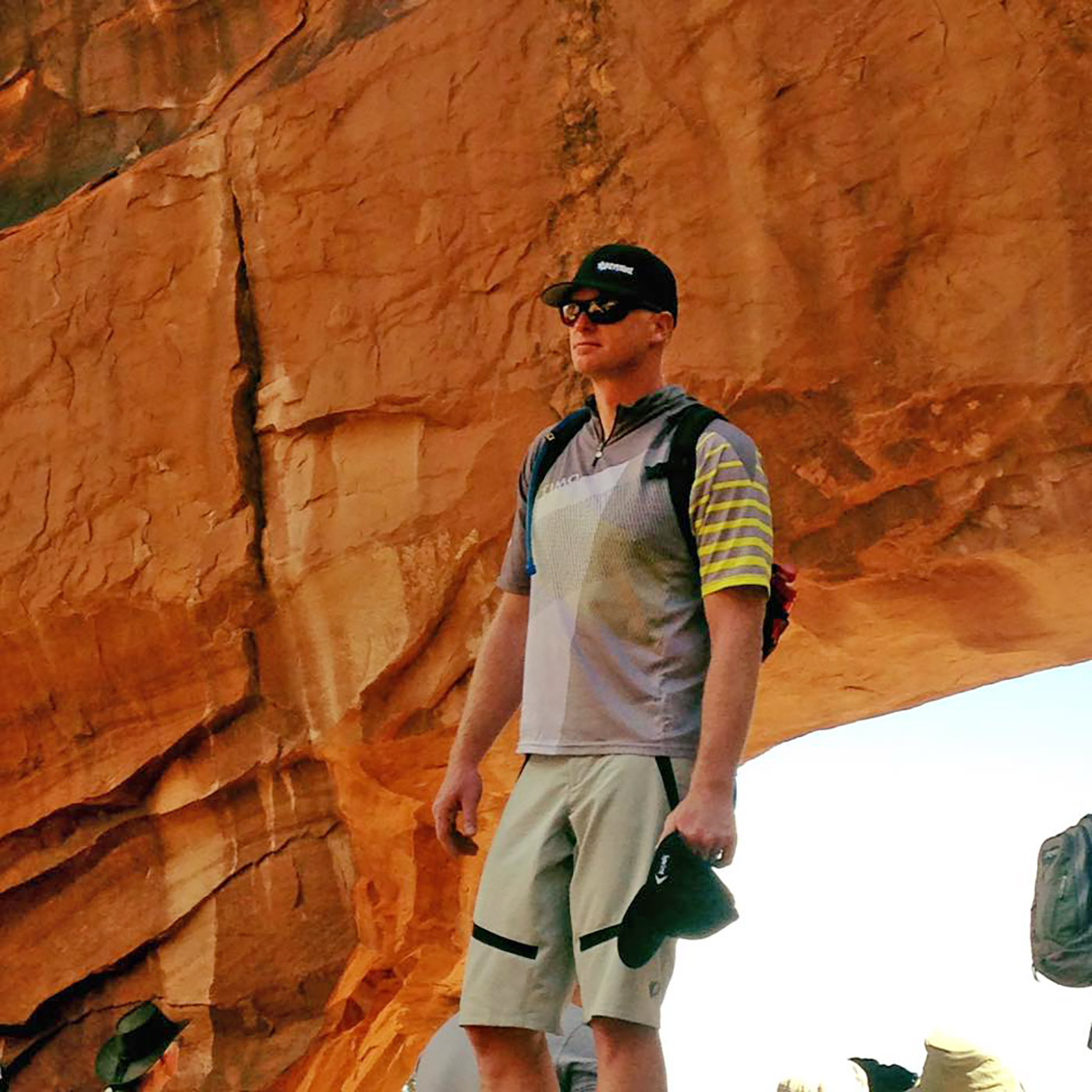 John: I have skied The Canyons. I've never skied Park City. I'm hoping to get over to that area again. One game changer is obviously the linked resort, which has been in place for a while, but another will be the new Delta Terminal at Salt Lake City airport, which just opened.
Jeff: Yes, what I remember about my time in Park City was that if I needed to fly anywhere, I could leave my office at The Canyons and be at my gate in about 40 minutes, which is just unmatched anywhere in North America.
John: It's also well-linked to many areas with public transit as well.
Jeff: Public transit is the way go a lot of times for our guests. Sitting in traffic or driving your vehicle, really takes a lot out of you mentally. You may not enjoy your experience on the hill as much if you've had to drive for an extended period of time in the morning, or have a long commute home in heavy traffic.
John: Salt Lake City has a real advantage. They've been very progressive for the Rocky Mountain states with respect to developing very good transportation infrastructure.
Jeff: The Olympics in 2002 really sort of pushed Utah and Salt Lake City to improve its infrastructure and think about how to better connect its resorts to the Salt Lake City metro area and avoid clogging up roads. There are even more such plans in the future.
John: One thing I noticed with the Vail mountains is that parking lots are being turned into housing and hotels. It's getting more and more inconvenient to access resorts by car and easier to get around, using public transit, shuttles, and ride shares.
Jeff: Many of our destination resorts — Park City, Breckenridge, and Vail — all have the infrastructure to support everything that you need. You don't need a vehicle to drive around them; there's so much public transit.
John: That's a competitive advantage as far as I'm concerned. I wanted to ask, is Keystone still a day tripper mountain for the "front rangers," or is it getting more destination skiers?
Jeff: I think it gets this reputation as being a day tripper mountain, but if you actually look at the amount of lodging and amenities that are at its base areas, it gets a lot of destination visitors. It gets that reputation because it's our closest resort to Denver, but skier demographics for the resort don't necessarily support that assertion. It gets tons of destination visitors.
John: So what type of skier would choose Keystone? And what type of skier would choose Breckenridge?
Jeff: There are two ways to look at that in my mind. One is, what is the type of experience you are looking for in your vacation stay? Are you looking for the convenience of a condo in the resort where you never have to get into your vehicle and go anywhere and where your primary focus is to ski and snowboard and stay in the resort? If that's what you're looking for, I think Keystone is the place for you.
If you're looking for a quintessential mountain ski town where there are locals walking around and you can interact with them, a quaint main street with shops and restaurants, and you need a vehicle to sort of get around? Then Breckenridge is the place for you.
In terms of the ski experience, Breckenridge has a ton of high alpine terrain. Breck has a summit elevation of just under 13,000 feet, and if you're looking for that sort of big mountain experience with tremendous vistas (you can look north, south, east and west and see hundreds of miles from the top of Breckenridge), Breckenridge is probably your place.
If you're looking for long rolling groomers and some challenging, steep bump runs, Keystone is probably your place. It has challenging terrain for everybody. The experience feels different because the trails are longer and narrower than Breckenridge's and Breckenridge has the high alpine feel, so depending on what you're looking for you can find it. Are you coming for that community experience or is it the actual ski experience? Those preferences can drive your decision. Both of them are awesome, and I would say just try both out and see which one fits who you are as a traveler and as a skier.
John: Is the snow quality about the same?
Jeff: Yes. They are only about 10 miles apart as a crow flies, so the storm systems that come through generally hit both areas. Wind direction has a lot to do with snowfall in Colorado, and Keystone can get a little more of the upslope snow, if it's an upslope storm Keystone can do well. If the winds are out of the northwest, Breckenridge seems to do a little bit better.
John: What would your suggestion be about handling altitude in Colorado? Acclimatizing? Is it a good idea to spend a night in Denver when you go to a Breckenridge or Keystone?
Jeff: I think that the best advice I can give is make sure that you're properly rested and hydrated before you come. If you start drinking water, once you get here, it's already too late. The second thing I would say is make your travel plans accordingly. Allow yourself plenty of time to get into Denver. Drive up and get to the resort at a reasonable hour. If you roll into the resort at 10, 11, 12 o'clock at night, sleep for four or five hours, and then get up and immediately hit the slopes, you will not be properly rested and may also be dehydrated. That's what can lead to altitude sickness: physically exerting yourself on high alpine slopes in a tired, dehydrated state.
So my advice would be to plan your trip accordingly. Take your time in getting to the resort. Make sure you have plenty of time to relax the night before, and then maybe don't ski that first day, or wait until the afternoon to go out that first day. Give your body some time to adjust: don't rush, rush, rush, rush. Because that just puts stress on you, and I think that leads to a lot of people getting sick when they don't necessarily need to. Remember, it's a vacation after all.
John: Yeah, and with the Epic pass, you've paid for your skiing, so it doesn't matter if you just take four or five runs in the afternoon.
Jeff: Right, that's part of that whole thing: "I have to get the value out of my experience." And so people will go out West and they haven't skied much during the season, or they don't have a regular exercise routine. Then they go out and exert themselves heavily on day one at high altitude. That's the type of thing that will lead to you not feeling well. So take your time, and make sure that you're rested and ready to go. That will head off a lot of those problems. Every individual is different and they respond differently, and sometimes with smaller children, what we notice is they feel great the first day, and then the second day they don't feel as well.
John: Okay, so after being at all these world-class ski resorts in the West, places people can only dream about skiing, you traded it all in to go to the Mid-Atlantic — a region of the country that is challenged as far as skiing is concerned: small mountains, bad weather, etc.
Jeff: As I alluded to earlier, I was looking for a different challenge than being a physical therapist, and eventually a different challenge than teaching skiing. What I really have come to learn about myself is that I enjoy organizational development and helping organizations or groups of people to be successful. When this opportunity was presented to me to go to the Mid-Atlantic and oversee five resorts that were new to the Vail Resorts family, I grabbed it. When I arrived, these resorts didn't know anything about our systems, or our culture. We had to start from scratch to integrate these new resorts into Vail culture without losing their unique, local character and vibe. It doesn't have to be the culture that Keystone has, or that Breckenridge has. But it needs to be a Vail culture, which is focused on safety, the guest experience, and leadership. You need to go there and to be a strong leader in order to integrate our culture into the existing cultures without disregarding all that came before. To me, that's a tremendous challenge, and that was really appealing. How can I influence the Mid-Atlantic region's 4,000 employees and really show them what it is to be a part of a company that is dedicated to the mountain experience, the ski industry, and to create leaders. That was really appealing, and there was no way I could say no to that opportunity.
John: Vail's emphasis on safety is really interesting. I used to ski Stowe as a child, and the Mount Mansfield gondola would run in whatever conditions. I was surprised the last time I was there that there were wind halts for the gondola, and I'm thinking, "Yes, this is good!" Safety is paramount. My home ski resort [Timberline Mountain] suffered a catastrophic lift failure, so I've come to appreciate the importance of safety.
Jeff: I think one of the most powerful things we do as a company is we run Best Practice Groups. We get leaders from all of our different departments, whether it's snowmaking or grooming or the ski and snowboard schools, and we have regular meetings where we talk about things like safety or the most efficient way to run certain operations such as grooming or snowmaking. And we really learn from each other because we realize that we don't all have the answers, and there are other people out there who maybe have figured it out already. We really pride ourselves on learning from each other and sharing that information. I think that over the years, we've been able to grow exponentially or leap frog over the years that it would have taken us to figure it out on our own, because we've leveraged that collective knowledge across all of our resorts. It's been pretty interesting. All of those Best Practice Groups started out as safety-focused first. And now they've evolved into not just safety, but service and efficiency. It's a really cool process to be a part of as a manager.
John: What is the operation that causes the most daily stress? What keeps you up at night?
Jeff: I don't think it's a specific department that keeps me up at night. For me, it's making sure that every employee understands what their role is in providing the "experience of a lifetime" to the guest. If an employee is coming to work thinking, "I'm just collecting a paycheck and I'm just going to do this thing," then I'm not doing my job and getting them engaged with what his or her role is. So I think that's what keeps me up. Have I been able to impact all of those employees and get them to understand that every interaction that they have with a guest, every interaction they have with another employee can make or break that other person's day? If I can get all of the employees to think about the other person's experience first, I feel like I'm winning.
John: I'll tell you a little anecdote about Whitetail in the early days before Vail purchased it. On my first visit to the resort, there's a teenage girl with a ski pole managing the line. She's doing it well, but she's doing it in a very mean-spirited way, basically yelling at people whenever she gets a chance. Fast-forward to today. It's always, always nice to see a Vail employee right on the steps saying, "How are you? Can I help you?" It's just a dramatic change in terms of employee attitude. I realize that hiring people is a big challenge, especially when you can't get as many J-1 [cultural exchange visa] people from foreign countries.
Jeff: I think, especially now in the midst of what we're going through as a country and across the globe [i.e. restrictions on international travel and certain visa types]. I can't see where that's going to change any time soon. We have utilized J-1s in the past years in many different roles. We are really thinking about what our staffing is going to look like in the future. This is another instance where we're going to have to be creative and think about where to find replacements for the J-1s that we used to have working for Vail Resorts in the past. But I think that we also have a great talent acquisition group, and they're already working on it, and I think we're in a good place.
John: Can you address the unique snowmaking challenges with Liberty, Whitetail, and Roundtop and how you mitigate those challenges with advanced technology?
Jeff: This is one of the most challenging climates to make snow in North America. It can be 60 degrees and not freeze overnight, and that's not something that our company has historically been used to. When you're operating in Colorado, you have pretty consistent temperatures where you can make snow all winter long if you wanted to. Here, the investment in snowmaking is really, really important. Peak Resorts, which owned Liberty, Whitetail, Roundtop, Jack Frost, and Big Boulder prior to Vail Resorts, were really focused on snowmaking. That was something that they had a good handle on, understanding that it takes a lot of infrastructure to make snow. You have to put in a lot of pipe, a lot of compressors, a lot of pumps. And you have to have access to water.
To do that, one of the things that we've discovered is that making sure you're pushing the right-sized droplet of water out into the atmosphere can make or break a snowmaking session. If you're pushing too big of a droplet, it won't freeze. If it's too small, it can be too dry and then it won't stick to itself and then you're just pushing particles around and not actually creating a base. So really making the right type of snow is important, and we have invested millions of dollars over the years in making sure that we can make the right snow in the right climate at the right time. When you only have a snowmaking window that's three or four hours a night and sometimes less than that, getting all those guns turned on immediately, and then shut down when it gets too warm (so you don't blow a bunch of water on top of the snow you just created) is key. That's really a challenge, and we've moved to automation at some of our resorts. Whitetail in particular is pretty much at the pinnacle of snowmaking technology. The control room there looks like something out of the Starship Enterprise. It's pretty impressive to look at. We really take it seriously because it is the life blood of our sport. If there's no snow, then we're not going skiing or snowboarding, so we have got to be able to make snow. It's core to our capital investments every year.
John: A friend of mine who skis at Whitetail quite a bit said, "Don't watch so much for snow storms, watch for cold snaps." If Whitetail can make snow all night, he said they can put up to seven inches on every trail on the mountain. Is that true or is that hypothetical? Can you have an artificial or a man-made powder day?
Jeff: Yeah, absolutely. What it really comes down to is how much water can you push through the snow guns. Whitetail, as I said, is on the cutting edge of the technology. They're not using nearly as much compressed air, so they don't need air compressors as much. Most of their guns are what we call fan guns. They take the air out of the atmosphere, and they push it by the water nozzles. It's impressive how much they can put down in colder temperatures. So your friend is right and that you want to look for cold weather. Snowstorms are awesome, of course. They require moisture and cold temperatures, so when those two things come together, they're not always the best conditions to make snow in, because if it's 31 degrees and it's snowing that might not be prime snowmaking conditions. So, in a way your friend is right, cold temperatures are really important.
John: People from the DC area often ski Liberty and Whitetail. Whitetail is probably the number one and Liberty two. What about Roundtop? Why would a DC skier consider Roundtop as an option?
Jeff: Roundtop is unique. I really enjoy the vibe there. It's certainly different than Whitetail and Liberty. Whitetail has almost 1,000 feet of vertical and some steeper terrain — long sustained vertical. People looking for the all-inclusive type experience: they go to Liberty. Roundtop has this, "Hey, we're here too. And we want to hang out vibe." In the parking lot, they have this cool tailgating scene, which is really relaxed. Any weekend that you go up there, you'll see people in the parking lot hanging out, chilling next to the lift because you can literally park about 15 feet from the lift. It's a different type of access than you get at Whitetail or Liberty. The employees and guests don't take themselves too seriously, and they're just there to enjoy skiing, snowboarding and sliding around on snow.
John: Is it more for park rats or regular skiers and snowboarders?
Jeff: I think more for regular skiers and snowboarders. They have a regular weeknight race league. If you go up there on, I believe, Tuesday nights for the race league races, you'll see some hardcore skiers who want to compete against each other and slide on the snow having a good time. I think it's a dedicated skier's or snowboarder's mountain. Certainly, there are people there who are interested in the terrain park but that's not the overwhelming vibe. The size of the mountain really lends itself to sticking together as a family or letting your younger family members go slide around and come right back because they're going to come back to the same spot.
John: In terms of the drive, it's a further drive than either Whitetail or Liberty.
Jeff: Yes, from DC it's certainly a little bit longer. It's about 40 minutes north of Liberty. If you're looking for something a little different and you want to get up early in the morning, you certainly can make it no problem, but it is a little bit farther.
John: So would you recommend overnighting there?
Jeff: I would say come up the night before. Harrisburg is not that far away. There's ample lodging there.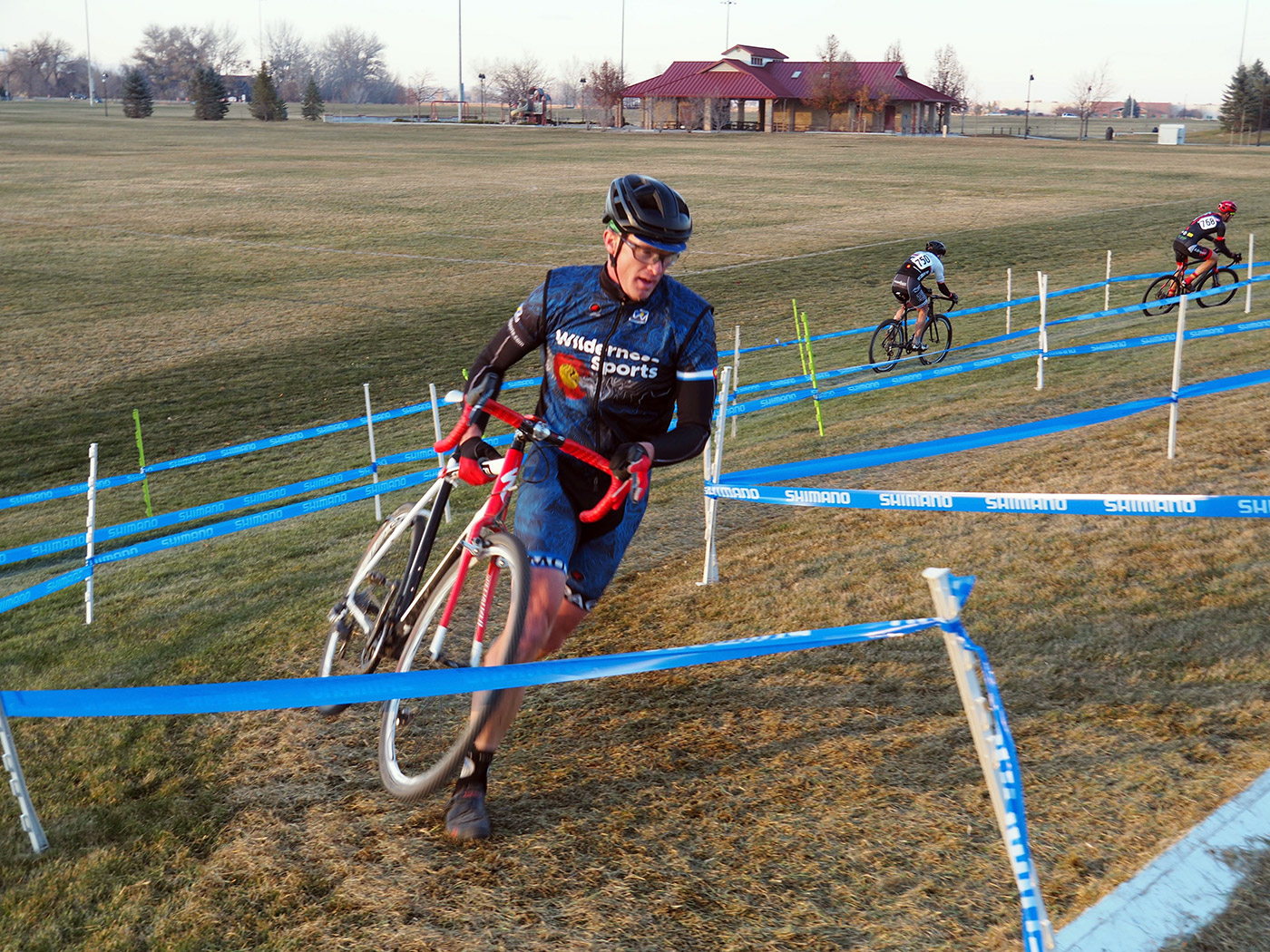 John: I've been avoiding the topic, but let's talk about the pandemic and the reservation system for a bit. One of the things I noticed is that trying to get through to someone on the phone at Vail Resorts was very difficult. I used the chat function instead, and I had a wonderful person named Nancy who solved all my problems quickly and efficiently. Some people, however, are more phone-dependent. Are you going to have to ramp up the phone rep part of the piece of the system? My second question is about people who may try to game the system.
Jeff: Sure, yes, we have been ramping up our call centers and trying to gauge the call volume that we're getting and scale the operation appropriately to make sure that we have enough guest service representatives to answer all of those phone calls coming in. We just had a pass deadline in September. A lot of people waited until the last minute to buy their pass because they weren't sure what was going happen, and then they had a ton of questions, or they forgot to add a family member to their account, and that creates a whole other set of logistical challenges. We're trying to ramp up to take care of everybody. I think what you did with the chat function was awesome. That's exactly what we want.
As far as gaming the reservation system, it's really hard to game the system with the customer identification system that we have for every customer. You have a customer identification number, and that's how we attach your pass to you, and so unless you have multiple profiles, it's pretty hard to game the system.
John: What about people who buy multiple passes for the same individual?
Jeff: I suppose that is possible. But I don't see the value in it. For the majority of days this season we'll be able to accommodate everyone who wants to ski or ride. No need to try to "game" the system.
John: Okay, I'll give you my own scenario, so I'm debating between going to Park City or Beaver Creek the week before the Christmas week. I'll probably make the reservation for Beaver Creek because historically the snowfall has been better there early season than Park City, but it's really splitting hairs. When I get seven days out from the trip, can I start substituting my seven days for week-of reservations and then redeploy my seven day advance reservations to my next ski vacation?
Jeff: As far as your seven priority days as a pass holder, you can book those and then cancel them and re-book them if you decide, "Hey, I don't want to go that day, I want to go to this other day."
We ask people to cancel up to midnight the day before they ski. John, I am impressed. That's a pretty good plan. I haven't heard anybody bring that up before.
John: How will reservations work with partner resorts such as Snowbasin and Sun Valley?
Jeff: I don't have any information on that. We're still working through that with our partner resorts.
John: Are any shuttles going to run this winter?
Jeff: It depends on the resort. There will be Epic Mountain Express shuttles to and from the airports as well as the town buses. Each resort's shuttles will be addressed on a resort by resort basis.
John: Is this going to influence ski area design in the future?
Jeff: That's a great question. It's hard to say. With all of the precautions that we're taking right now, we're anticipating that this is a one-season type of experience and not planning to continue it in the future. Still, at the same time, we are saying, "Hey, if we can be successful this winter, then we may have to continue to do this, depending how everything goes with the pandemic." It could really influence the way that ski operations are run. If we can't feel comfortable putting people into closed areas, then yes, I think it would change the lift infrastructure. It would certainly change the way that all of our mountains are run, the way base lodges are configured, and the way restaurants are configured. With the restrictions that we have in Pennsylvania to be no more than 50% capacity indoors in restaurants right now, that really changes how many guests can access those services so I think it will influence the way that we design base lodges and lifts. Hard to say what it looks like on the other side without knowing what the restrictions are going be.
John: What are the plans for Mid-Atlantic resorts going forward post pandemic?
Jeff: I think you'll see a continued investment in infrastructure for the resorts, and that's everything from snowmaking to lifts to base lodges depending on the need of each resort. Obviously, Liberty had a huge upgrade a few years ago with the Highland Lodge and the conference center, and Whitetail is a newer resort.
If you start looking at Roundtop, Jack Frost, and Big Boulder, those resorts have been around for a very long time, and their needs are different than Liberty's or Whitetail's. So depending on the resort, that's where we're going to focus our improvements and making sure we upgrade them to provide the best experience that we can. If that's snowmaking or lifts or base lodge improvements, we're going to focus there, but it really is dependent on the resort. As far as plans for the Mid-Atlantic, I think that we are really well-represented to give everybody in the Mid-Atlantic region unique experiences. As I said, Whitetail is a different experience than Big Boulder, and Jack Frost is very different from Roundtop. It's a pretty cool collection of resorts, and the people that work there love it, and they are hardcore ski industry, mountain people that really, really want others to participate in their sport.
John: And with the Epic Pass, you can go from learning to ski [or returning to the sport] with an Epic Local Pass to the ability to ski big mountains in all major ski regions in North America, plus Europe, Japan, and Australia with a full Epic Pass. Only Vail offers that solution — broad local, national, and international resort coverage.
Jeff: I agree with you, and it's not just the Epic Pass, the Northeast Value Pass is a great option for many people in the Mid-Atlantic, who maybe don't want to travel out West (that's not what their aspiration is), but they want to try something different, maybe they've come to Liberty for the past 10 years, and it's not that far to go to Hunter or to Mount Snow. These types of places would really expand their skiing and snowboarding experience. The Northeast Value Pass gives you access to those Northeast resorts. I really feel like we've got something for everybody. The family of four that doesn't want to buy four airline tickets and then rent a car and all of that, to just be able to hop in up in the vehicle and drive to Mount Snow. That's a big cost savings for those people.
John: Do you think you will have much success with the new conference center at Liberty in a post COVID world?
Jeff: In the future, I think that there is a tremendous opportunity for us to really deliver on those types of experiences [business conferences, weddings, and other events]. At Liberty, they built the Highland Lodge in 2016, and they built a huge overlook room for conferences and weddings. That business was really taking off for the resort prior to the pandemic, and I expect that to return and continue in the future. If we can get through this and get back to what was normal in the past, I think that there's a tremendous opportunity for the resort to deliver on that conference experience for sure.
John: Do you think that the reservation system might endure? I know last year there was a powder day at Vail and the resort got some negative press because there were long lines at some lifts. To provide some predictability, especially for people from the Mid-Atlantic who have to travel great distances to ski the Colorado resorts, might a reservation system be a good thing?
Jeff: At this time, we're not planning for it to continue. We feel like this is the right thing to do for our guests and our business this year, but we are not planning on continuing this in the future. It creates some hurdles for our guests to have to navigate to make the reservation and to make sure that if they have more than one person in their family that they've got their kids, their wife, or their husband signed up for the same day. Luckily, making reservations as a family will be pretty streamlined, as long as you're on the same pass account. It just makes it more challenging to get on the mountain, and I don't think that that's the road we want to go down in the future or to stay on. It's necessary for this year but at this point we're not planning on continuing it past this season.
John: One of the things that I've complained about in the past is the food at U.S. resorts, especially compared to Europe, but the situation is changing. We were just at Beaver Creek, and the food is quite good there. We ate at the restaurant last year at Whitetail and were impressed.
Jeff: What I would say is obviously food outlets are limited on the mountain. It's not like there's a main street where there are 25 restaurants you can just go to, and so trying to get the food offerings right for the people that are there can sometimes be challenging. We want to have something for everybody, and that doesn't mean that every restaurant has something for everybody. We want to make sure that when you walk into one of our food outlets, you have the appropriate offerings. And we want to deliver quality: quality and value. We don't want people to feel like the food's bad and they paid way too much for it.
So, I believe we've done a great job. Our food and beverage teams have really looked at the value proposition for the food that we're offering, and we have made a lot of changes, and I think we're hitting the mark much more than we ever have in the past. I think that food on resorts has come a long way in the last 10 years.
John: Are you going to roll out an Impossible or Beyond Burger? I just had an Impossible Whopper and I couldn't tell the difference.
Jeff: I haven't heard any plans from our food and beverage team. I personally have been on the Impossible Burger train for about a year, and so I enjoy them, and I think it's the right thing to do for the planet, but I haven't heard any plans from our teams about rolling that out.
John: Okay, in general, given how many more people are vegan and vegetarian, are there going to be more and more options for those folks?
Jeff: Yeah, absolutely. I think that food preferences and options have really changed over the last few years. We have tried to take a look at that and meet our guests' needs. What we don't want to do is to have offerings that nobody's buying. So absolutely we will be responsive to those types of things.
John: What was your best day on snow?
Jeff: That's a great question. I have two. The first one was with my wife when we first met. We went to Wolf Creek in Southern Colorado and had a 20-inch powder day. We spent the day with a couple of other friends, snowboarding 20 inches all day. Super cold, fluffy light snow. It was amazing, and it was one of the first times I had ever gone snowboarding with my wife. That was pretty cool.
John: Are you a skier or snowboarder?
Jeff: I do both.
John: Okay, so what was your second day?
Jeff: My second day was about two years ago. We went to the top of Peak 7 at Breckenridge — my wife and I and my two sons (they at the time were eight and 11). We went to the top of Peak 7 and we skied CJ's, which is where CJ Mueller used to practice speed skiing. Top to bottom is about 1,500 vertical feet and super steep. But we skied it in about 10 inches of fresh powder as a family all day long, just making laps up on CJ's. To be able to be out there with my wife and my kids on that famous run on a decent powder day was amazing.
John: And last question, if you could quit your day job and spend an entire season skiing at one resort, where would it be and why?
Jeff: Honestly, for me, it would be Breckenridge because I have lived in that community longer than anywhere else in my life. All of my friends, my really good friends as an adult, live there, and to be able to ski that mountain every day would be a dream come true. After 20 years of skiing, there are parts of that mountain that I still don't know very well. There's so much to explore. I love the town, I love the community. I think that that place really draws me back, so I would say Breckenridge.
John: Great, okay, I'm going to conclude. And thank you for a great interview.